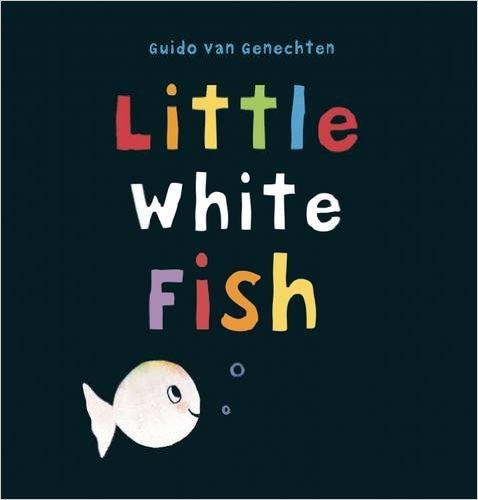 The cover of Little White Fish by Guido van Genechten easily conveys the tone of the book, the simple pictures, bright colors, and that sweet smile of Little White Fish. Unfortunately he starts off not so smiley.
Little White Fish is crying. He can't find his mommy.
He goes to look for his mommy, page after page, meeting different creatures of different colors who are not his mommy, a red crab, an orange starfish, a yellow snail etc. The illustrations are full of color and texture, similar to Eric Carle in some ways and appealing to kids and adults alike. It's a great book about colors that has a strong storyline as well.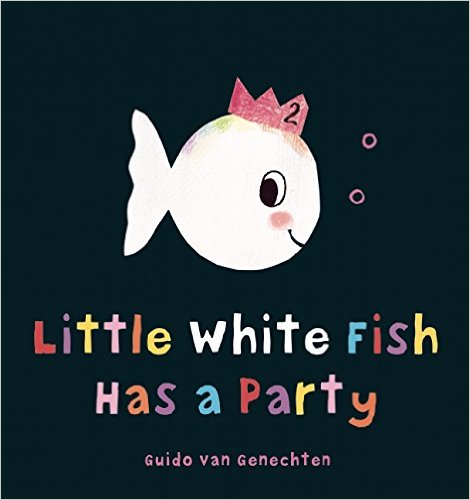 Little White Fish Has a Party has the same style and the same sweet fish. In this one, opposites are highlighted, again with a strong story line. He's having a party, and all are invited: long and short, small and big, clean and dirty.