Last month, I read Maybe In Another Life (linked to my review), and I haven't been able to stop wondering how my life might be different if I had made different choices.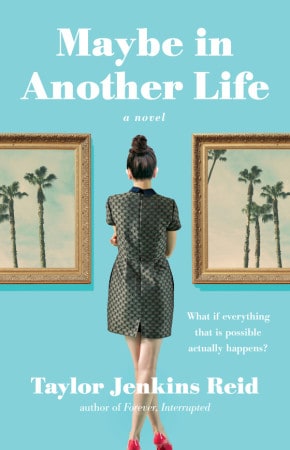 The basic premise is this: Hannah, aged 29, moves back to LA and goes out with friends to celebrate her return. Her ex-boyfriend invites her home with her and she decides yes or no. And the story splits in two, following the ramifications of each decision. In one, they fall madly in love again; in  the other, she gets hit by a car and falls madly in love with someone else. In both plot-lines, she can't imagine a different life, with different consequences, and is sure she is exactly where she's meant to be.
We all like to imagine how our lives might have gone, to muse upon the "road not taken." I'm sure most of us think we would have been more organized, lost that weight immediately before it became our body's default mode, gotten that graduate degree, pursued that career. It got me thinking. What are the significant moments of my life, where I've made a decision that would have meant a drastically different life had I chosen otherwise? I decided to choose two pivotal moments, and imagine what might have happened had I gone down a different path.
Read my whole post and hear more about my wonderings at 5 Minutes for Mom today.