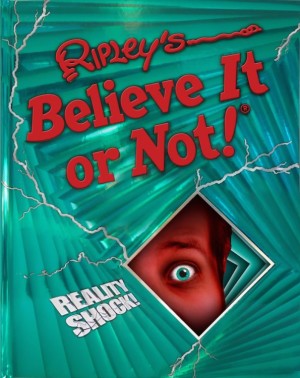 These big Ripley's annuals are always a hit with boys and girls at the elementary school library where I volunteer. They love the whole "strange but true" phenomenon. My 11-year-old son is more skeptical. He enjoyed flipping through Reality Shock! but kept saying that it couldn't be real. I didn't find it that impossible, but apparently, he did.
The items range from amazing transportation items, like a car made of play-doh, an aircraft graveyard, or the oldest driver. There are also plenty of things with the "ew" factor in the body section like fingernail clippings, whole-body tattoos, long tongues, eyes that look like mouths and more.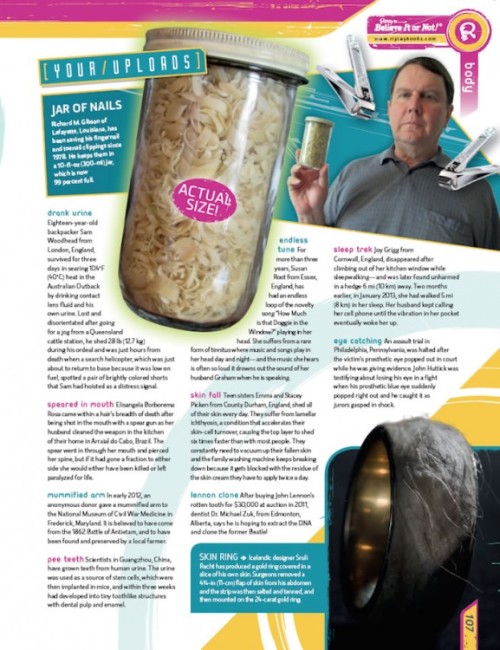 There are sections on sports, feats, pop culture, animals — which include unlikely things like pet lions and flesh-eating bugs.
The format of the book is perfect for browsing on a long car trip –get rid of those screens! — or just for kids who like nonfiction. There are a lot of pictures in this oversized book, either a complete page or small pics throughout. There are lots of text boxes, so it reads like a magazine and is easy for enjoyable leisure reading.