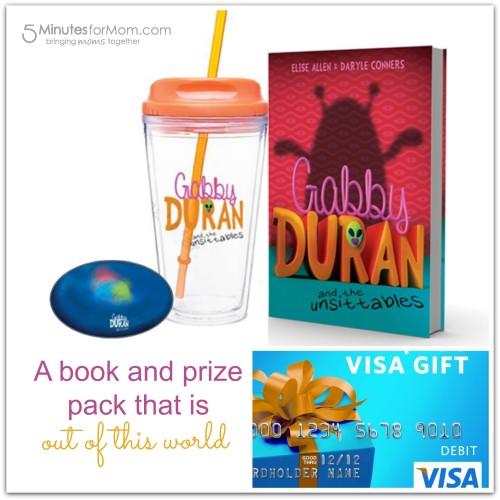 This is part of a sponsored giveaway over at 5 Minutes for Mom. Please click on through to read my review of this middle grade novel, aptly described as Babysitters' Club meets Men in Black. I enjoyed this story a whole lot and will be recommending it to readers and non-readers alike. It's on Kyle's pile to read next.
Click through and read my review of Gabby Duran and the Unsittables and enter to win the prize pack showed above.
About the book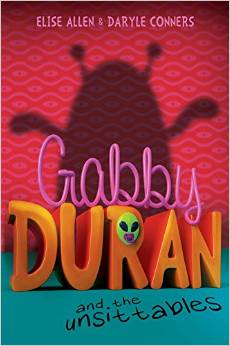 The Association Linking Intergalatics and Earthlings (hereby known as A.L.I.E.N.) has a new member. After months of investigation, Gabby Duran, Associate 4118-25125A, has proven herself to be a babysitter extraordinaire. Her celebrity clients fly her around the country to care for their rambunctious little humans. Our spy, Associate 4118-23432B, otherwise known as Edwina, believes Gabby can be trusted with the truth: aliens are living among humans on Earth. And here at A.L.I.E.N we believe that even extraterrestrials need a babysitter now and then. No one was up to the task…until now.
After accepting the top-secret position, Edwina has paired our new associate up with her first charge, a little girl from the planet Flarknartia. The timing for associate 4118-25125A is less than ideal. It's a school day on Planet Earth, Gabby's audition for the solo part in the band is tonight, and this tiny alien is a bit more than meets the eye.
Can Gabby Duran, Associate 4118-25125A, First Sitter to the Unsittables, keep her otherworldly charge safe in the unpredictable halls of middle-school and keep A.L.I.E.N hidden?