Here at 5 Minutes for Books, we're grateful to be part of a growing online community of book lovers. There's nothing better than sharing our newest reviews with you and chatting over all things books.
Recently, we starting putting our energy into fresh ways to engage with followers online. The first step was to create our own 5 Minutes for Books Pinterest page! There, you'll find Pins of our reviews, both new and from the archives, as well as images, products, quotes and more that we think are of interest to avid readers.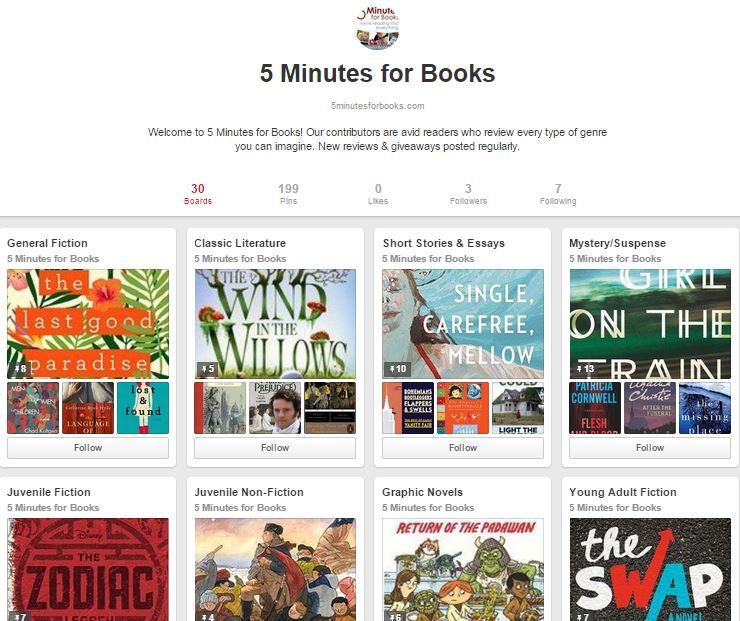 In spending time on Pinterest, we discovered there are so many great resources for book lovers there. Learn more in our post at 5 Minutes for Mom today about Pinterest for Book Lovers, Bloggers, and Authors.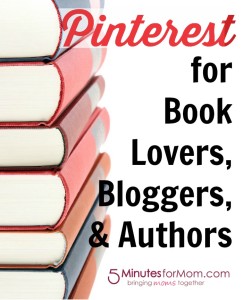 One last note – our 5 Minutes for Books Facebook page has also come alive recently with dozens of new followers and daily conversation. If you haven't Liked our Facebook page, NOW is the time to head over and join the fun!