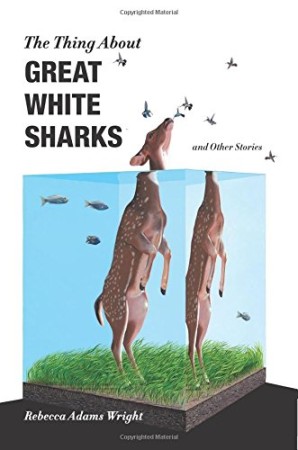 When TLC Tours pitched us The Thing About Great White Sharks and Other Stories by Rebecca Adams Wright, they summed it up thusly:  Fans of fantasy, science fiction, dark humor, dystopian tales, fairy tales, and animals will all find something to love in this collection. And they couldn't have been more right.
All 15 of the stories in this collection encompass what a good short story should – the reader is dropped into a world for a short period of time, without leaving you hanging too much at the story's conclusion. The stories are definitely short, ranging from 2 to 17 pages, making it a good book to read when time is short.
The stories range in time from World War II to the future, and include ghosts, one who saves the life of her former pet, and another a high school kid who does homework from beyond the grave, anthropomorphized flowers seeking justice, and animals in many forms including robotic pets, bats partial to eating words, and giant part-robot part-birds taking part in an airshow. A few of the stories are just about regular people, and those are just as good as the ones with fantasy elements.
One of my favorites stories, "Melville Loves Hawthorne," features an actor who plays Herman Melville in a local production about Great American Writers. Melville, the only name we know him by, has fallen for the woman who plays Nathaniel Hawthorne, and is surprised by his reaction when he finally sees her out of costume. I also really enjoyed "Sheila," about a retired judge who doesn't want to give up his robot dog, though some might find it a bit depressing, and "Keeper of the Glass," in which a glass figure sacrifices itself to save three sisters during the London Blitz.
I didn't love all of the stories — "The Other Husband," about a man jealous of the furnace his wife maintains on a distant space station, went right over my head, and "Yuri, in a Blue Dress" is in timeline form and is about a human trying to rise up against the alien overlords that have taken control of the human race. I didn't quite get that one either.
But overall, as the above description says, this collection has something for everyone and I recommend it.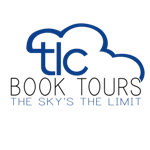 TLC Tours provided me with a copy of this book.