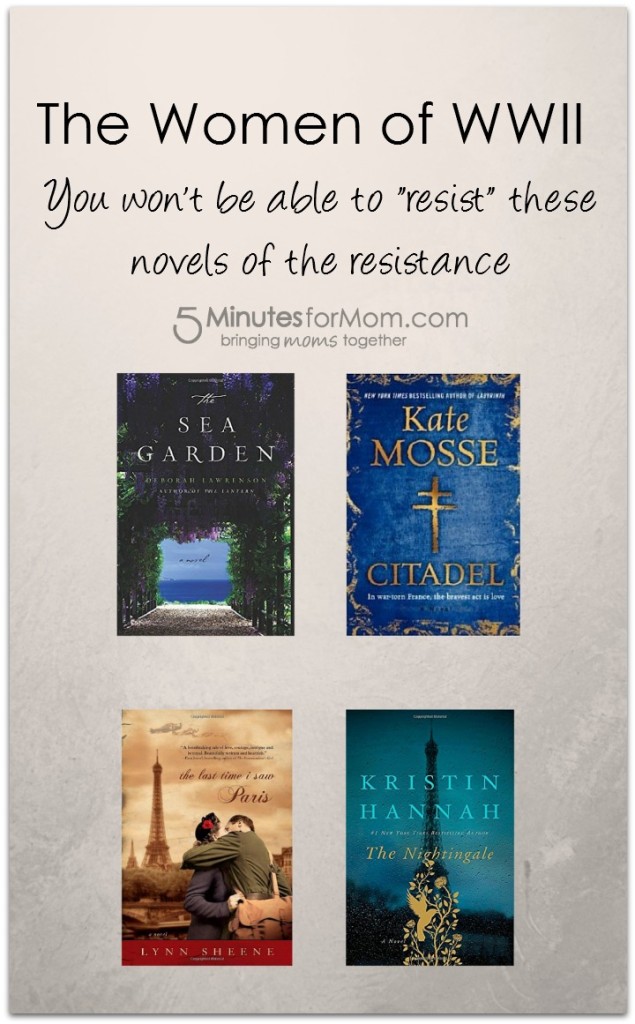 If you're like me, when you think about the roles women played during war, you think about women like Rosie the Riveter, taking on the jobs the men usually held while they were off fighting in the war, or Clara Barton, providing aid to Civil War soldiers. While those roles were undoubtedly important, the women who were in the middle of a war zone were often playing roles behind the scenes, working against the enemy. Their image as the fairer sex meant they could get away with things that men could not, and often younger women held the most dangerous roles as they were the most inconspicuous.
After writing up my review of Kristin Hannah's phenomenal new book about women in France during World War II, I was reminded of another book I reviewed last year.
Read about the 4 books and the ways they highlighted women's roles in World War II in my post at 5 Minutes for Mom.