Land of Dreams is the third book in Kate Kerrigan's trilogy about fiercely independent and headstrong Ellie Hogan. In Ellis Island, Ellie leaves her loving husband John in Ireland to find work in America so she can pay for an operation he needs. She falls for the flash and pizzazz of New York City during the roaring 20s before finally returning home to her husband. In the second book, City of Hope, after John's death, she returns to New York to find it is in the middle of the Great Depression. She turns a run-down house in Yonkers into a shelter for the homeless and starts a women's cooperative while finding herself torn between the love of two men.
"Land of Dreams" picks up in 1942, 7 years after Ellie left her makeshift family behind in search of an identity, a sense of herself. Living on Fire Island, a community off Long Island known for its artists and homosexual acceptance, Ellie has found a love of painting and takes care of Tom, the boy she adopted when his mother abandoned him. Ellis is once again a widow, having married Charles Irvington, the wealthy son of a shipbuilder who was more comfortable among the dockworkers, who died during the bombing of Pearl Harbor. She's also adopted Charles's son Leo, now 16 and in boarding school.
When Ellie gets a call from the boarding school that Leo has run away to Los Angeles to become an actor, she chases after him, determined to bring him home. Only Leo has landed a part in a film, so Ellie decides to let him get the acting bug out of his system, setting up house in a section of Hollywood. Once again her house is filled with characters – Bridie, the elderly housekeeper who is like a mother to her, Freddie, the young man trying to be an actor's agent who convinced Leo to move to LA, and Crystal, Freddie's girlfriend and wannabe actress. Ellie also becomes friends with Stan, an older musician who is clearly in love with her.
Ellie is quick to temper, brash, and always has to be right, traits she's aware of but seemingly unable to change. She realizes she just wants to be adored, spending time with Stan because he's in love with her, even though she doesn't return the feelings. Her decisions are well-intentioned but often miss the mark, causing her to hurt those she loves.
While Land of Dreams is the third book in a trilogy, I don't think readers would miss anything by not reading the first two books as the major plot points from those stories are repeated throughout the book, almost to the point of overkill. However, those who have read Ellis Island and"City of Hope would have a greater appreciation for Ellie's journey over the 20 years the full story takes place.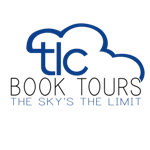 We're happy to be participating in the TLC Book Tour. Check out all the stops on the tour to hear other book bloggers' opinions of the book.