Detective novels aren't usually my thing, I read them once in a while but they're on the bottom of my list of preferred genres. But The Yankee Club takes place in NYC near the end of Prohibition, so the setting what was what interested me in this book.
Detective-turned-novelist Jake Donovan has returned to New York for the first time since he left his sweetheart, Laura Wilson, when she turned down his marriage proposal yet again. Jake has ostensibly returned at the behest of his publisher, who wants him to finish his latest book about private detective Blackie Doyle, but it doesn't take long for Jake to realize the real reason he's come to New York. Only Jake finds out Laura has moved on and is engaged to banker Spencer Dalrymple.
When Jake's old partner, Mickey, is gunned down, he enlists the help of pals both old and new to find the killer — high school friends Gino, owner of speakeasy The Yankee Club, and Danny, the club's bouncer, and Frankie, a local guy originally hired by Jake's publisher who quickly becomes a friend. Jake quickly finds out there's more to Mickey's murder than meets the eye, as he and Laura unravel a plot to take down the US government.
"The Yankee Club," available only as an e-book, is the first of a series of novels featuring Jake and Laura, and it's is a fun novel that fans of crime stories will enjoy. However, I could have done without all of the "dames" and "dolls," and there were historical references that didn't quite fit. Jake always manages to get himself out of whatever jam he gets into, and it's clear he and Laura will end up together. But this is a quick and fun read nonetheless.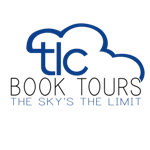 We're happy to be participating in the TLC Book Tour for "The Yankee Club." Check out all the stops on the tour to hear other book bloggers' opinions of the book.
Enter to win
One of you (U.S. only) can enter to win a copy of this book. Follow the instructions in the widget below.a Rafflecopter giveaway