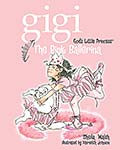 I'm always on the look out for a good children's picture book with a moral message attached. Of course, I think messages are lurking beneath the covers of most, if not all story books. Books can be building blocks to good character in children as well as a adults. Hence, I think it's important to pay attention to what even the littlest of our children are reading. I heard it once said that we will be the same person that we are in five years excepting the people that we meet and the books that we read. I think that's very true. Books have the power to motivate and influence. It's important to choose well. And that's just the intro to my review!
Thomas Nelson publishers have put out a few books in particular that I think are good "character builders." All except one hold to Christian values.
First we meet Gigi, God's Little Princess. I read The Pink Ballerina title in the series and thought it was pretty cute. Gigi is a little girl who is exploring what it means in the Psalms when it says we are to "praise His name in dance, strike up the band and make great music!" She does all three in this book, with her friend Frances. There is a series of books about Gigi that I think would appeal to young girls from the age of 3-6. Gigi's male counterpart is Will, God's Mighty Warrior. From this series I read The Creepy Caves Mystery which focuses on the topic of obedience. These are two rather creative series, both interestingly illustrated by Meredith Johnson. Quite unique. I've never seen anything quite like them.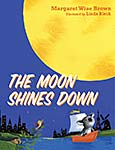 Speaking of unique, Thomas Nelson has published The Moon Shines Down, written by Margaret Wise Brown, author of Goodnight Moon. Brown died before completing this particular manuscript and Laura Minchew, a children's book publisher, took on the task of completing the story and presenting it to the world. This book is great. It is essentially a rhyme-story which holds a blessing for children all over the world. If you liked Goodnight Moon (or your children did) this is written in the same style and manner. I love the way Linda Bleck illustrated it to show people and scenery from all over the world. This is a truly fantastic book.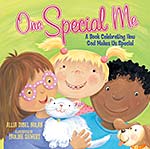 Lastly, is One Special Me which is a study in uniqueness. This is a tactile learning book that my two year old became very enthusiastic about. There are lots of things to touch and feel, flaps to look under and wheels to spin (wheels are always a hit in our house). This is a pretty cute book, I have to say. If you sing "Jesus Loves the Little Children" with any frequency, this is a great book to accompany as you share about how each one of us are created with a special purpose in mind. Two thumbs up – although if your young reader is two then it'll need to be a supervised read to protect the pages!
Check out Thomas Nelson for other kids books if you are looking for Christian based stories in particular. However, there are several in their line-up of books that are quite neutral in religious leanings while still having great family lessons on love and loyalty that can be easily shared.
Carrie comes by her book obsession honestly, having descended from a long line of bibliophiles. She blogs about books regularly at Reading to Know.