Don't you just love board books? Even though my own children have aged out of this stage of books, I have a collection of board books that I've never been able to give away, and I know that Jennifer feels the same way, too. Now that I spend my days with toddlers, I'm thrilled to be revisiting the world of literature for the littlest ones.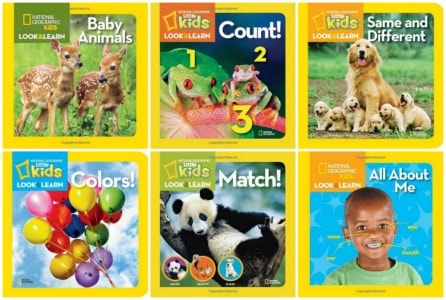 National Geographic Kids has a fun series of board books called Look & Learn, and the six that I was sent for reviewing purposes are just delightful.
Head over to 5 Minutes for Mom to read my take on what makes them fun for toddlers and preschoolers, and be sure to enter to win a prize pack of all six Look & Learn board books for yourself.