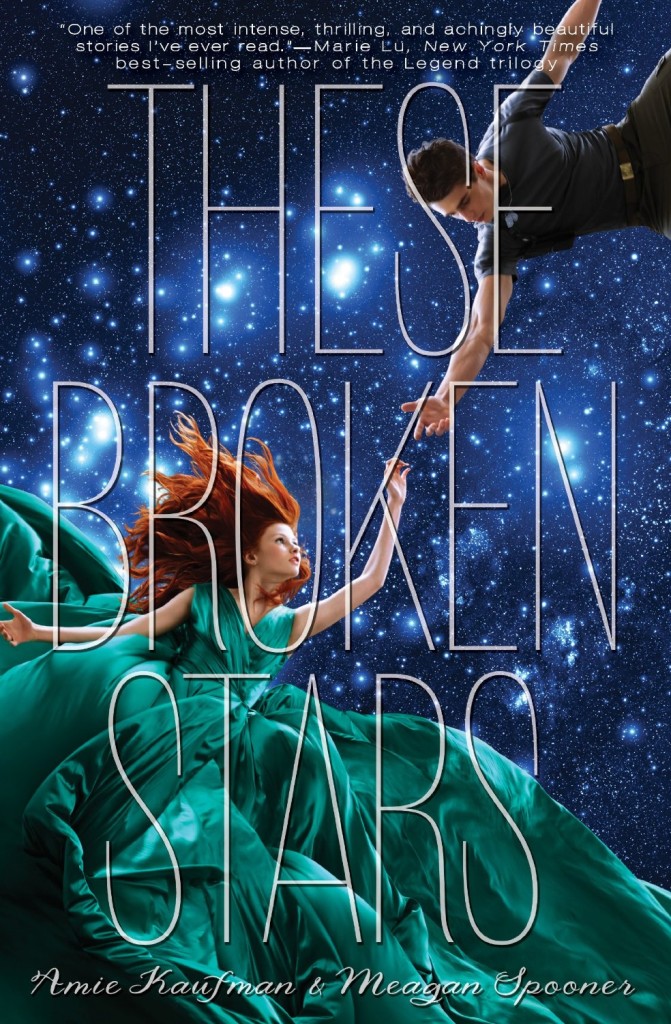 I accepted a copy of this book for review because I had already been hearing how fantastic it was, and upon reading it myself, I was not disappointed. I'm almost 100% sure that my 15-year-old daughter will like it too.
These Broken Stars is a young adult novel set in the future with dystopian undertones (class wars, controlling elements) and has some supernatural overtones as well (mysterious things that aren't quite explained fully). The Icarus is an air ship colony of 50,000 people which is suddenly pulled out of suspension, causing the ship to crash. There's a mob scene as people take to the escape pods.
Young decorated war soldier Tarver Merensen and Lilac LaRoux, daughter of the richest, most powerful man in the universe, end up in the same pod after a less-than-civil encounter earlier that evening. When they crash on an unknown planet, they have to try to survive as they look for other surivors and await rescue.
The story is told in alternating chapters from Tarver's and Lilac's points of view. From the beginning, I liked Tarver's better, I think because I felt like I got more information from him. There are also sections in between theirs detailing Tarver's questioning that obviously comes later, which helps build suspense (and honestly made me like Tarver more). The book wasn't a total page turner right at the beginning as the scene was set, but once I reached page 50 or 60, I raced through to the end. It was original and suspenseful.
It's book one of a new series, and I'll definitely be reading book 2.
CONTENT NOTES (because I like to know as a parent myself — I suppose there are SPOILERS here, but nothing that you wouldn't see coming):
A handful (maybe 10 or more) mild swear words, one or two kissing scenes, implied sex (they are kissing, they sleep together — which they had been doing all along to keep warm — but there's talk about staying in bed all day etc etc, but no specific confirmation that "it" happened or any details).