I love it when authors create a recognizable "brand" by using a similar theme for their covers. JoJo Moyes has gained popularity with the release of her last few novels. One of her earlier novels — actually the first one I ever read — is being re-released with her new signature cover style, and so Viking Penguin is offering to give away these two novels: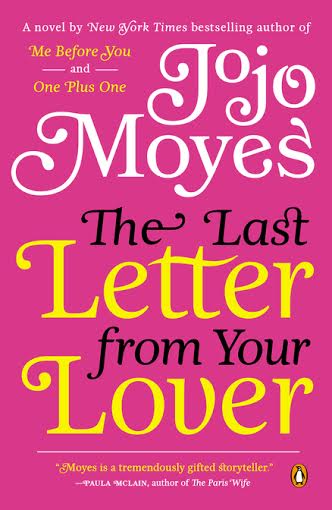 The Last Letter from Your Lover
Here's an excerpt from my review. You can click through to read the whole thing.
Jennifer Stirling wakes up in a London hospital in 1968. She doesn't know a lot. She's been in an accident, as evidenced by the jagged scar on her arm. Friends and family, a husband, have visited her, but she doesn't know them. Even when she leaves the hospital, her own home is a mystery to her. She doesn't feel any tie to this man that she's wedded to – wouldn't she feel something? In addition, the way people respond to her makes her wonder what kind of person she was, apparently not a very nice one.
When Jennifer finds a love letter seemingly addressed to her, signed only with "B," it begins to make sense to her. Perhaps she wasn't in love with her husband after all, but in love with someone else. But who is this man?
The way this story unravels is so unique, since the reader learns about Jennifer's past just as she does. Though I'm usually put off by storylines featuring adultery, the way this was handled with Jennifer almost being two different people, not remembering her former life, somehow lightened what might have normally soured the story for me.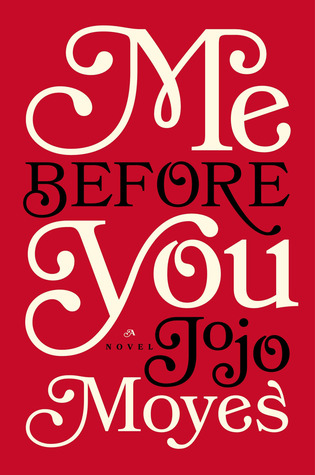 Me Before You
Here's an excerpt from my review. You can click through to read the whole thing.
Louisa Clark is in her mid-20's, a working-class girl in a small town in England. She lives with her parents and her older sister and her son ("the smart one," until the unplanned pregnancy caused her to drop out of school). Her grandfather lives there, too. Between her mother and father helping to care for their grandson while Katrina works and their father who can't do much of anything for himself, everyone is a little worn down. The fact that layoffs have been threatened at her father's job for quite some time doesn't lighten the load. And then one day Louisa gets immediate notice that the bakery where she works is closing. She's got to find a job, because the family is barely making ends meet, but there aren't many possibilities.
When she's offered a job as a "companion" to a quadriplegic man, a 6-month contract with a great wage, she hesitates. She's never cared for an invalid before. She's not even very good with her own grandfather. But duty to her family calls, and she takes the job. She's surprised to find a man not much younger than her in the chair and quickly figures out that his mother has hired her to try to cheer him up. It's no easy task. He's bitter about the accident that changed his life so drastically, and he doesn't make Louisa's job easy. But eventually, her bright personality finds a way in to his dark soul. And once he opens up to her, he begins to help her change her life too.
Win them!
Just follow the instructions in the widget, starting off by telling me which book you'd read first, and you could be eligible to win both books.