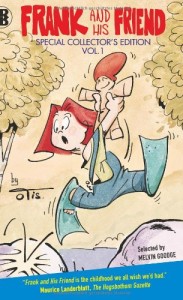 My son LOVES to read the comics. He first started by sharing the newspaper with his grandfather over the breakfast table, just as he was old enough to read. Then we found some old Calvin and Hobbes collections, which my reluctant but perfectly able reader snapped right up.
Comics are a wonderful way for families to share reading together. They are also a great way to nudge a child into a lifelong love of books. I truly believe it helped my son Kyle bridge the gap.
I received a copy of Frank and His Friend – Special Collection as a download link so I could preview it, but I asked for a giveaway for one of you!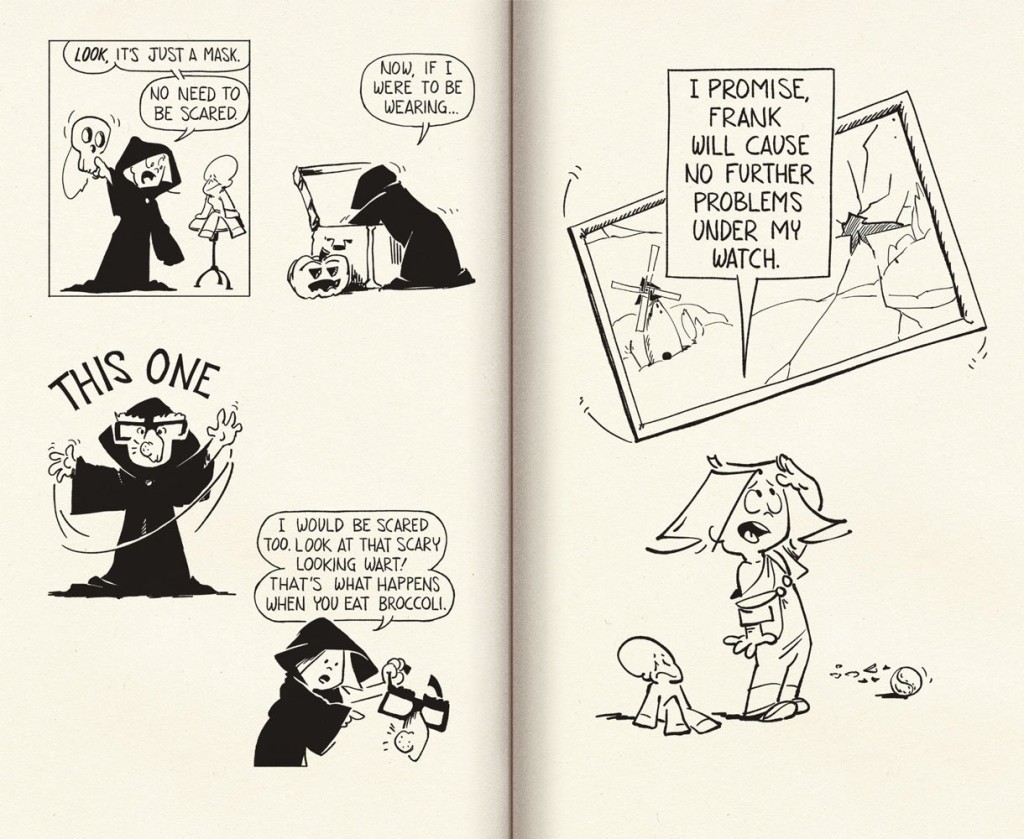 Frank and His Friend reminds me a lot of Calvin and Hobbes. I'm assuming "his friend" is some sort of imaginary friend who helps to bring the creativity of his mind to life on the pages. Find out more about the author Otis and the 70's cartoon strip at the Frank and His Friend page. While you're there, check out some of the other fun classic offerings at Curio & Co
.