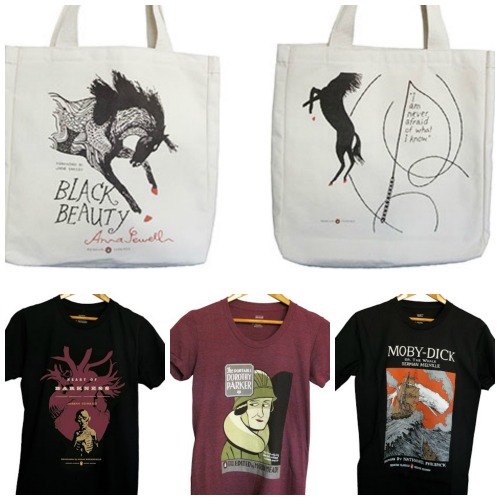 I love getting information about unique gifts perfect for booklovers. I'm sure you are still pondering what to get for certain people on your holiday list. Here are some great ideas from Penguin Classics:

Custom t-shirts for adults and children and book-friendly cotton tote bags are designed with exclusive Penguin Classics cover art from beloved books such as Adventures of Huckleberry Finn, Candide, Heart of Darkness, Moby-Dick, The Portable Dorothy Parker, The Wizard of Oz, The Wind in the Willows, and Black Beauty. These collector-worthy goods feature cover art by leading graphic and comic artists and illustrators working today including Chris Ware, Seth, Mike Mignola, Tony Millionaire, Rachell Sumpter, Jillian Tamaki, and Lilli Carré.
Win it!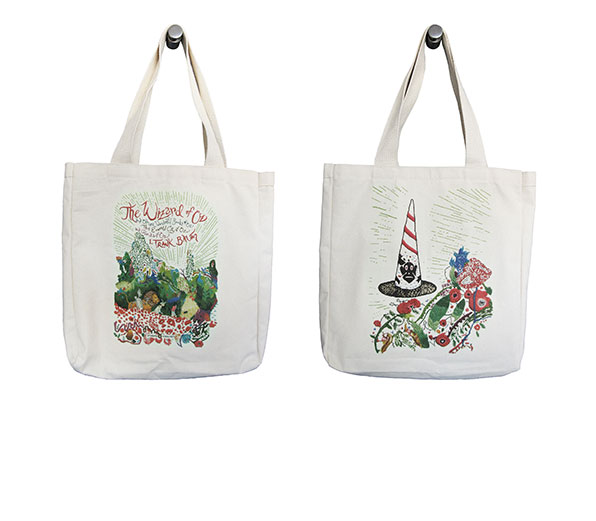 I was offered a sample, but in lieu of that, I decided to pass it along to one of you! One of you will win this Wizard of Oz canvas tote featuring gorgeous artwork by Rachell Sumpter, a $25 value. All the items have a great gift price point, so be sure to shop their gifts for others on your list!
Check out our current giveaways. Subscribe to our feed. Follow us @5M4B on Twitter or on Facebook.