It was a zero-entry experience. Beyond actually just doing it and signing up, which was only a small risk since it was held in my home state of Texas, it was not the kind of new thing that I had to dive in and get it over with. It was easy and natural. I "knew" some of the people from years of reading their blogs and serving on Cybils' committees together, and friendships that had already started a bit via Facebook, but other than Sherry, who I met once at a Houston book blogger meetup, I didn't really know anyone. But I didn't have to.
People who have attended the previous six conferences reunited gleefully, but those of us who were new were welcomed readily.
Why? There is a difference between this and other blogging conferences because it really is about a common love — books. Other events in which participants share a common love of blogging is broader and leaves participants with not much to discuss other than stats, and it often feels like a popularity contest. At Kid Lit Con (and in the Kidlitosphere in general), people just want to share their love of books and their desire to get the right books into the right kids' hands. It's easy. It's enjoyable. It's edifying.
It was a lot of fun, and I highly recommend that you attend next year if you have any desire at all. I think they try to rotate from central to west to east geographically, so look out West coast in 2014!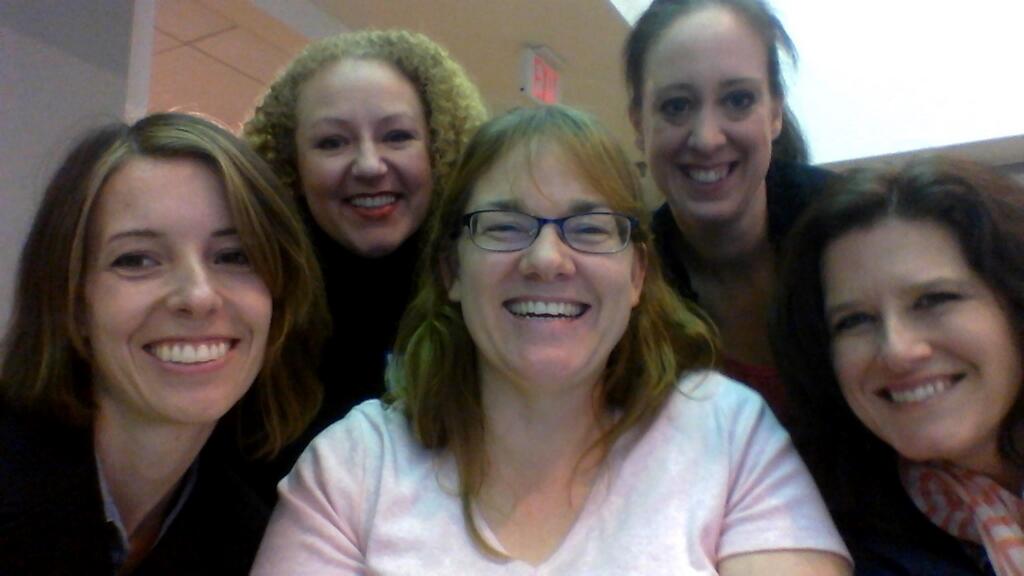 There may be a few more who weren't on this list, but this is most of the people who attended and those who were published previously.
Check out our current giveaways. Subscribe to our feed. Follow us @5M4B on Twitter or on Facebook.