I attended a free advanced screening of this movie, and we are being compensated for the campaign at 5 Minutes for Mom. My opinions are entirely my own.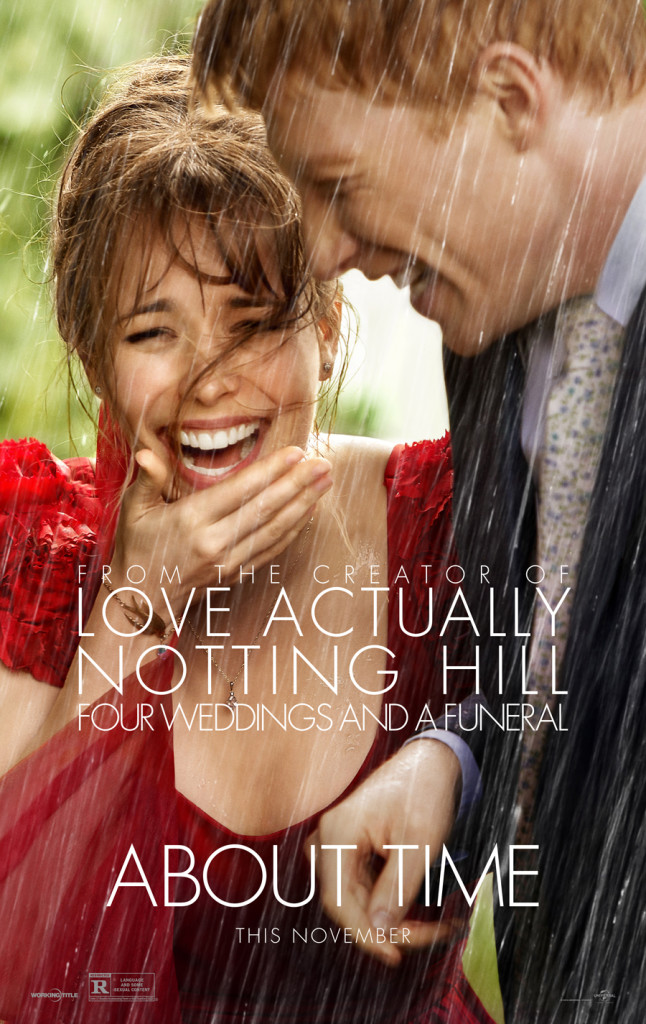 Going to the movies is expensive, not only in money (tickets, not to mention popcorn and a babysitter!) but also in time. Sometimes I fret more about wasting my time — and my brain — on a bad movie than I do about the money I spent. So when I get out and see a movie that was not only good, but really great, I'm so happy.
A couple weeks ago, I took a friend to an advanced screening of About Time. We laughed, we cried, we thought some deep thoughts. It had everything I love in a good movie. Sharing it with a friend made it even better.
Spend two a half minutes watching this trailer to get the gist of the movie (and then click over to my post at 5 Minutes for Mom and read about what I'd want my do-over moment to be and share yours if you want):
Did you see what I saw? Did you see a delightfully funny, quirky, heartwarming movie about family, love and a little time travel?
It's one of those previews that seems to show the whole movie, condensed down, and I suppose that in a way it does, but believe me, what's in between the flashes is what you want to see. There's love growing between a man and a woman; there's that sweet, sweet love between a father and a son; there's love between grown-up siblings. Love generally requires sacrifice, and that comes through loud and clear as well.
CONTENT NOTE: This movie is rated R. Before I see R movies (and PG-13 for that matter), I usually check into the content. This movie said it was rated R for language and some sexual content. I figured that there would be some strong language, and I was prepared for a moderate amount, and I hoped that the "sexual content" was basically talking about sex, rather than showing explicit sex. I was pleased all around. In fact, I've seen PG-13 movies with more language and more sexual content, so this had a moderate level that I was definitely comfortable with.
My recommendation? Two thumbs up (and two more from my friend who accompanied me). Take a date, take your daughter, take a friend. When you see movies like this, who usually accompanies you? Leave a comment and let me know.
Check out my post at 5 Minutes for Mom about what moment in time I'd like to do over, and stay tuned for a great $100 About Time giveaway.
Before you head over there, leave a comment here saying what appeals to you about this movie (you will be able to count that as one of your entries in the giveaway at 5 Minutes for Mom.
Get Social: