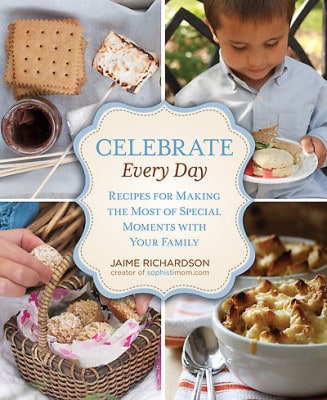 Busy moms tend to think there is not much time to pause and celebrate life. There are three meals a day to get on the table, laundry to attack, errands to run, school to deal with and all sorts of relational issues which need constant attention. Frankly, taking time out to celebrate something frequently feels like something that I do not have to time to do. Taking "time out to celebrate" means taking time away from something else and I don't know about you but I find myself with relatively little time to spare.
Read my full review and enter to win a copy over at 5 Minutes for Mom.
Carrie blogs about books for the family (in the "every day" of life) over at Reading to Know.