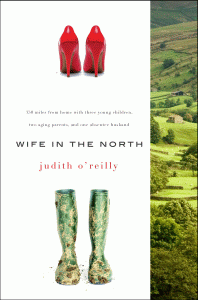 Do you read blogs? Well, I mean, obviously you're here. You are reading this sort of blog/book review site — but I mean personal blogs — do you read them?
Wife in the North is a memoir by Judith O'Reilly that started off as a blog. It reads very much like a blog. Unlike what I said in my Nightstand post, she wasn't transplanted to Alaska, but to the North of England (by the way, What's on Your Nightstand will be here tomorrow!).
For the rest of my review, and a chance to win your own copy, click on over to my column at 5 Minutes for Mom.