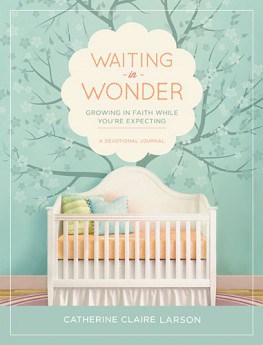 Anyone who has ever been pregnant knows the amazing wonder of discovering that there is a little life growing inside of you. Anyone who is trying to become pregnant is aching to feel that wonder for they know that it exists and there is hope for it. Being the carrier and bearer of new life is an amazing privilege and one that should not be taken for granted. A beautiful being is being developed inside of a woman! Incredible!
Despite the incredibleness of pregnancy, an entire range of emotions can be experienced by a pregnant woman and this new devotional – Waiting in Wonder: Growing in Faith While You're Expecting – is designed to walk the expectant mother through those emotions and prepare her for life as a mother.
Read my full review and enter to win a copy of this title over at 5 Minutes for Mom.