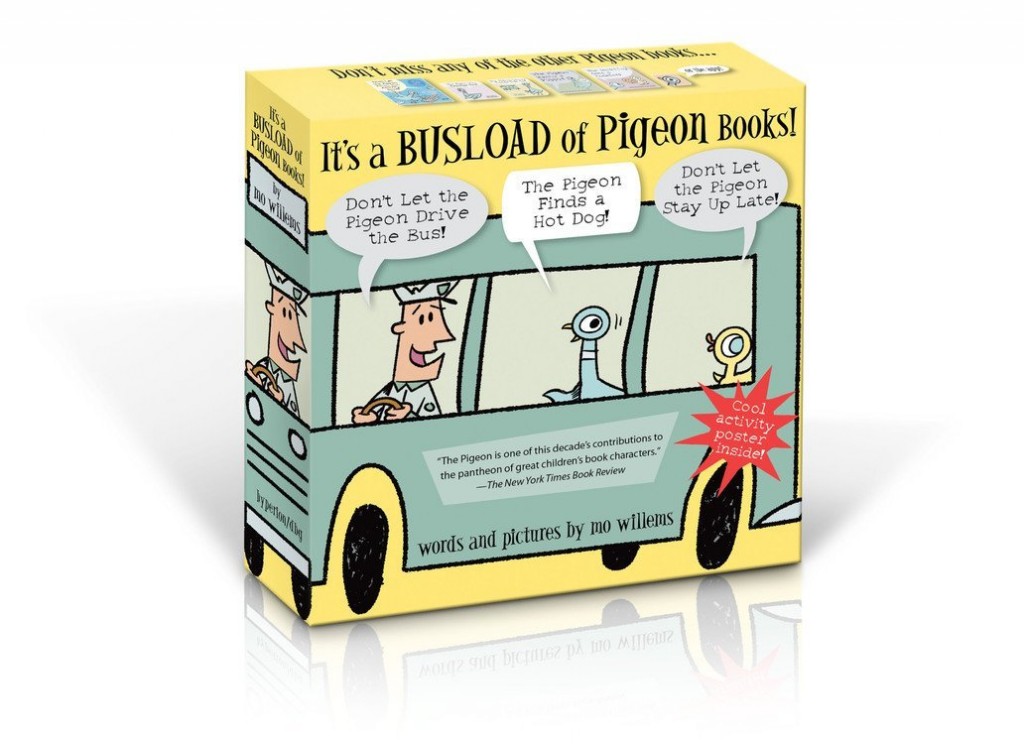 Did you know that this April, the Pigeon turned 10?
In honor of the Pigeon's 10th birthday, this special edition It's a Busload of Pigeon Books! has been released. The cute bus makes a sturdy box for three favorites:
Don't Let the Pigeon Drive the Bus!
Don't Let the Pigeon Stay Up Late!
The Pigeon Finds a Hot Dog!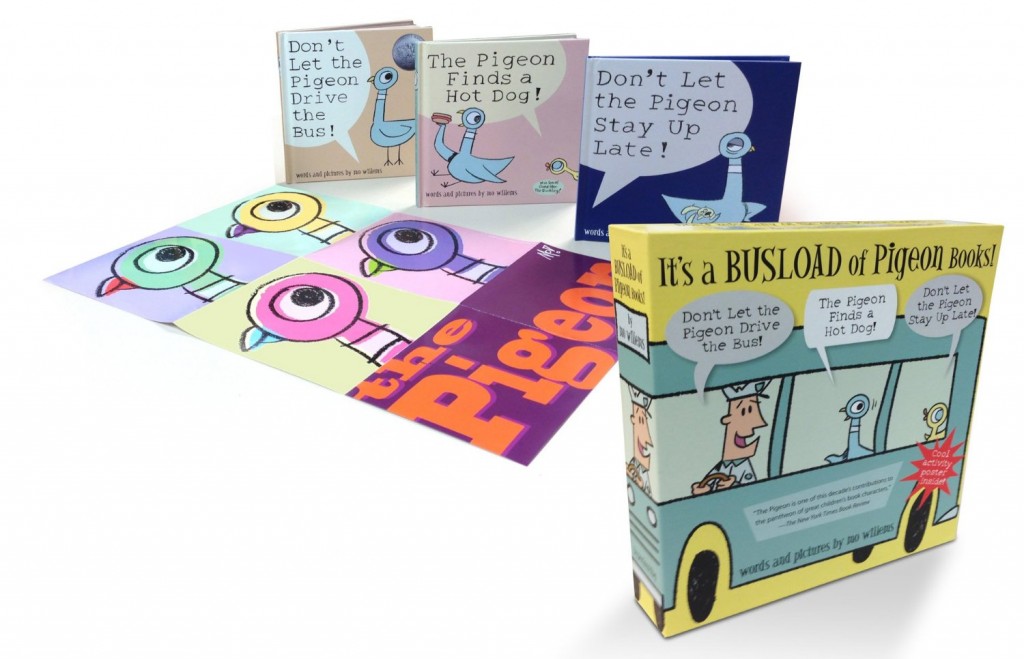 The books are sturdy hardcover, and a fun size (about 6 x 6). In addition to the books, they come with a poster which can be hung on a wall or the reverse side is an activity sheet.
This would be a GREAT new baby or 1st birthday gift to help build a child's home library, or for any birthday up through 6 or 7.