Late last year, as I sat in a darkening movie theater, the previews began to roll. Up popped the insanely funny and talented Tina Fey on the screen, and I sat up a little straighter, suddenly anxious to pay attention to a preview. Then came Paul Rudd, an actor who I had only a few weeks earlier had the pleasure of interviewing in relation to the funny December release, This is 40. As the movie plot became clear, a sense of familiarity began to take hold. Then the title came up- Admission.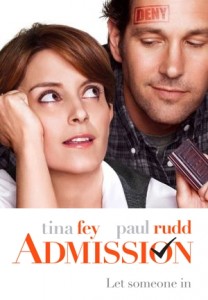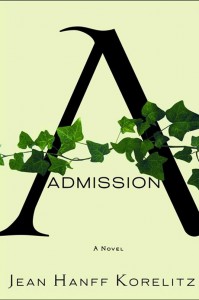 That title made me almost certain, but I wanted to be sure. So, yes, I was that person whose phone was emitting the annoying light as I quickly searched this very site for my review. I hope my muddy memory can be forgiven as it was about four years ago that I read Jean Hanff Korelitz's novel Admission (linked to my 2009 review). What I could remember at that moment was that I did quite enjoy the book, but I was taken aback by the humorous tone of the movie's preview. In my memory, the novel wasn't terribly funny, and I would have thought a movie adaptation would have been more of a drama than a laugh-fest.
Regardless of my distant memory, I knew right away that I would want to see this movie. Does it even need to be said that I adore Tina Fey? Her comic timing and delivery are brilliant, and she never fails to crack me up in any role she takes. Paul Rudd has impressed me on-screen, as well, and when I got to take part in that interview with a group of bloggers, he proved himself to be charming and down-to-earth, chatting about his kids in a comfortable manner with which we could all relate. I'm looking forward to these fabulous actors inhabiting these characters.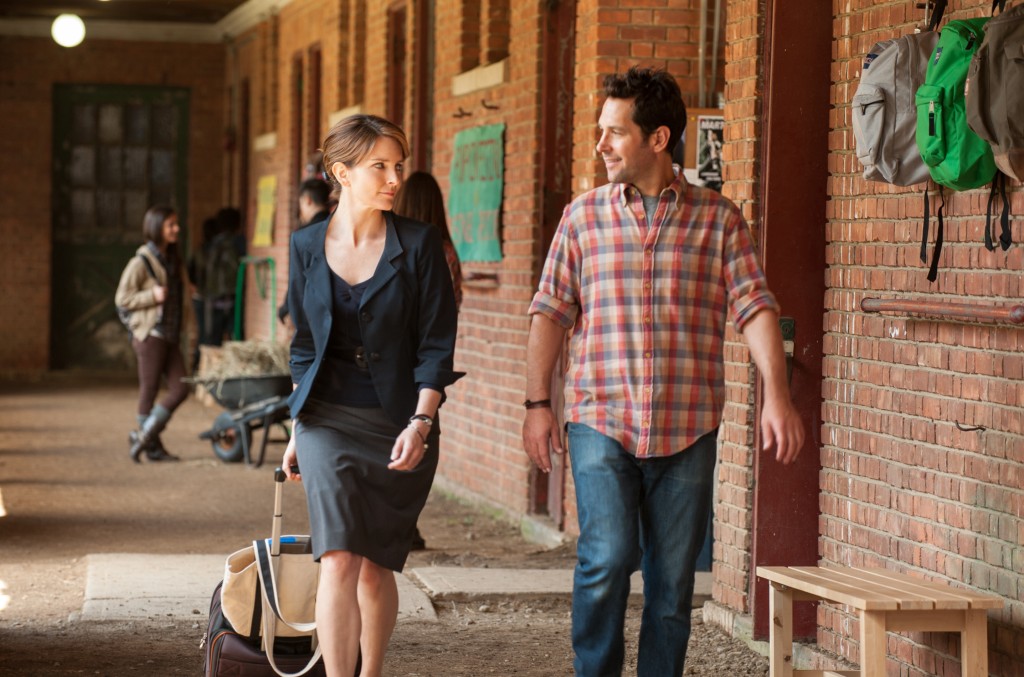 Earlier this week, I packed my copy of Admission into my work bag for the morning commute. Two days and about 250 pages later, I've been reminded of why I enjoyed this book. The character of Portia Nathan as a Princeton admissions officer holds much power over the futures of hundreds of applicants each year, yet she finds herself at a loss of what to do while she watches her life crumble around her. The novel isn't a light one, coming in over 400 pages, and it's a bit heavy on the intricate details of college admissions work, but I never wanted to skim a paragraph.
As I'm re-reading now, I keep thinking that even if the novel has been transformed into more of a comedy, I hope that Tina Fey can retain some of the cerebral tone of Portia's character and the story as a whole. I'm anxiously awaiting when I can get to the theater to see this!
Be sure to check out Jennifer's post at 5 Minutes for Mom today, complete with a chance to win a $50 Visa card, a copy of the movie tie-in book, along with Tina Fey's Bossypants (another book that I read and LOVED).
Dawn has a love-hate relationship with movie adaptations of books she holds dear, but she always goes in with a hopeful heart. She also hopes that she will soon get back to updating her blog, my thoughts exactly.