Even though my kids are well beyond board books, I still love them. When I received two new ones from the delightful Clavis, I knew I wanted to share them with you.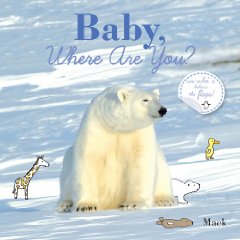 Baby, Where Are You? features a delightful combination of photographs and cute cartoon drawings (just like on the cover).
The left page features a photograph of a mommy animal, asking "Baby ___ (polar bear, giraffe, monkey, etc), where are you?" Then the right page is divided into 4 squares and shows 4 different cartoon baby animals. This allows the toddler to try to find the right match for the mommy animal. Under the flap, it features a photograph of the cute baby, and it either says "Here I am Mommy, I am a baby ____ (whatever the Mommy was looking for)," or "I am not a baby ____, I am a (penguin, hedgehog, squirrel, deer etc)."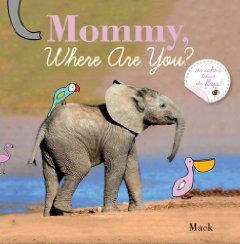 Mommy, Where Are You? features the exact same formula in reverse. The baby is featured on the left side looking for his or her mommy.
I love the bright colors, the mix of cute cartoons and photos, and of course the cute baby animals. I think that young children would enjoy this board book, and could even "read" and match it by themselves. The flaps are fairly sturdy, like a reinforced cardboard (not as thick at the board book pages), so I would think it would be pretty durable.