I love Nicholas Sparks and was so excited to have the opportunity to meet him in person and interview him at the Safe Haven press junket in Los Angeles a few weeks ago. He was so awesome to talk to and did such an amazing job with Safe Haven! Check out some of the interview questions we asked Nicholas Sparks at the press junket: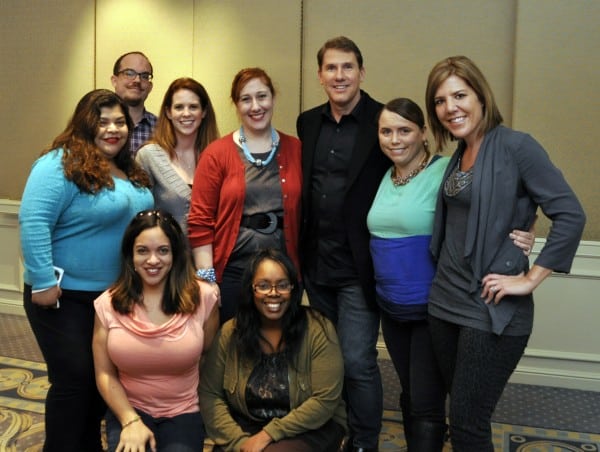 Nicholas Sparks Talks About How the Idea of Safe Haven was Born
Nicholas: "All right. Safe Haven started with the germ of an idea. Years ago, I had written a novel called The Guardian, which had an element of danger in the novel. And it was never adapted into film. The danger came from a stranger. It was almost like a stalker type danger. And I said, well, if I'm gonna do that again, I have to make a difference. So, what's the opposite of that, right? So, there's the germ of the idea.
What if she's got this husband who she wants to escape from? And then, the goal is, from that point on, to make it feel as fresh and original as it possibly can because this is an area that has been covered in film. You've had Sleeping with the Enemy, you've had The Burning Bed, it's been covered in books, too. I can rattle off some other novels that have this.
So, how do you make it feel fresh and original? And so, you start it with mystery and you really fully develop a love story. None of these other novels had, or films had a full love story really at the core of it. So then, you twist it this way, and you say, well, what else can I add to make this just a little bit more mysterious. Have y'all seen the film? Well, y'all know what I'm talking about right? You have to add something else that was a little bit unexpected. We'll call it a twist. So, it starts with a germ. Okay, I have this. And then, you just keep adding what if questions until, finally, the story fleshes out and it's mine."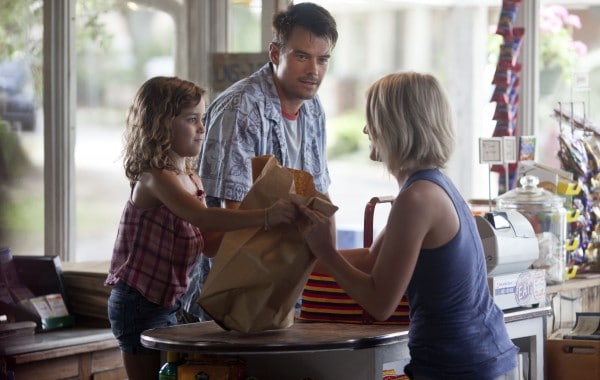 Nicholas Sparks Talks About Choosing Small Town Settings for His Novels
Nicholas: "Well, I write in North Carolina, and if you're anywhere near the coast, they're all small towns. It's a very strange state in that the big cities are farther from the beach. I don't know why that is. But, in California, LA, San Francisco, they're right there on the water. But, the closer you get to the ocean, the smaller the towns get. Southport's only 1,000 people. You're like, wow, it's so beautiful. You could see yourself imagining it.
So, it's part and parcel of the region that I write about, and I do that because nobody else writes about this. And you try to keep some threads of familiarity in your work so that people will know a little bit about what's coming. But, also, there's something nice about small towns in that it's slower. It's frankly a slower pace of life, and it gives you real time to enjoy a day that seems longer and to have more conversations with your neighbors. And it's a place where everybody knows each other and they know what's going on. And so, it lends itself well to the type of novels that I write and the type of films that tend to get adapted from them."
Nicholas Sparks Talks About Alex in Safe Haven
Nicholas: "Well, they would handle it like Alex did, like John Duhamel played. What you do is you let the story unfold naturally. You don't press the story. The story will come out or it won't. And what you have to do is realize that everyone has a past. And as long as you really feel like you can get to know someone, a future is still very possible.
So, the character Alex, he had his own issues, too. He was wondering if it was right for him. If you want to know what Safe Haven's really about, it's about second chances, it's about starting over, it's about is it possible for me ever to be happy again and how do I do that. And it's about finding a way to make it through these potholed streets of life. That was for your quote when you write it up, right? Thank you."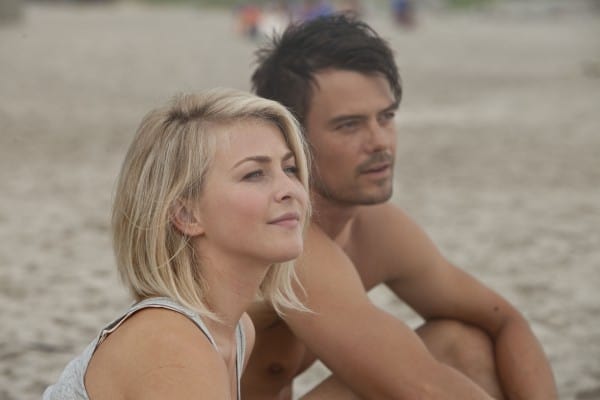 Nicholas Sparks Talks About Why a Man Would Like to See Safe Haven
Nicholas: "Well, let's just say it's Valentine's Day. Look, you can see Die Hard, but you might go to sleep afterwards, right? So you have that whole critical aspect. I think that there are enough thriller elements, and I think the last 25 minutes in that film, I think you're a guy, girl, I think you like it because you're so wrapped up in the story. And it's a quality story.
In the end, it feels like I write for women. I don't. I write for anyone who likes a good story with real strong characters. And, yes, I write romantic stuff, but I've also been told all I write is sad stuff. And my thought is that what I do is I try to write stories that evoke genuine emotion, all of them. And the one you feel is the one I think that you want to feel."
Nicholas Sparks Talks About How He Started Writing Novels
Nicholas: "Well, there was the dream it, and then there was the real it. The dream is the first time I wrote a novel, I was 19 years old, and I did it over a summer. And while doing it, I thought, hey, this is great, wouldn't this be a fun profession. And at the same time, I said, what are the odds that's ever going to happen. So, I go back to college, and I major in business finance. And so that's your life.
So, you have that first element there. Then, when I was 28 and I kind of had a midlife crisis and wondering what–.Yes, I was born with an old soul — and I remember thinking, well, what do I really want to do. I felt like I was just living my life and not chasing a dream. So, I said, what can I do? And I said, I know, I'll try writing again.
And at 28, I remember conceiving that story and writing it, and then it wasn't very good, and I had to edit and edit and edit. And then, by the end, I was like, you know what, this just might be something. I was very fortunate that it all worked out the way it did.
But, I will also tell you that the book sold for a lot of money for a first novel. And I remember, the first thing I did was I called my agent and I said, well, I don't know what you expect, but I don't have any more stories in me. I just want to let you know, that was it, that was the whole thing right there. And I'll be also hones that I've said that after every novel that I finish. After Safe Haven, I said there's no way. Of course, two more books later, here I am."
Nicholas Sparks Talks About The Process of Writing a Novel
Nicholas: "Five months, five to six months writing a novel – that's about how long it takes. Writing is usually a three or four day a week process because the other three or four days I might be traveling, might be doing this, I might have a bunch of paperwork that's built up because I spent seven days writing, I might just want to write one day because the kids want to go to the beach. So, it ends up three or four days a week. And at that pace, it's five to six months writing."
MY THOUGHTS
I really enjoyed watching Safe Haven and interviewing Nicholas Sparks. He is such an amazing author and did a great job with Safe Haven, not to mention how much fun he was to interview! I can't wait to see what he comes up with next!
Like Safe Haven on Facebook
Follow @SafeHavenMovie on Twitter #SafeHaven
Watch the trailer & clips on YouTube
Find Safe Haven on Instagram and Pinterest
Check out my other Safe Haven interviews:
No travel, accommodations, or compensation was received for this post. All opinions expressed in this post are 100% mine.
Guest Contributor Shannon Gosney is the author of The Mommy-Files, a national blog with a loyal following. With 3 active boys and and an active life, she loves living on the Central Coast near San Luis Obispo, California. A full-time Social Media and Professional Blogger, Shannon also serves as a National Brand Ambassador for many well-known companies. Her blog focuses on motherhood, family fun activities, traveling and recipes while providing, professional opinions, product, performance, restaurant, and various business reviews. You can also find her online on Twitter, Facebook, Google+, Instagram, and Pinterest.