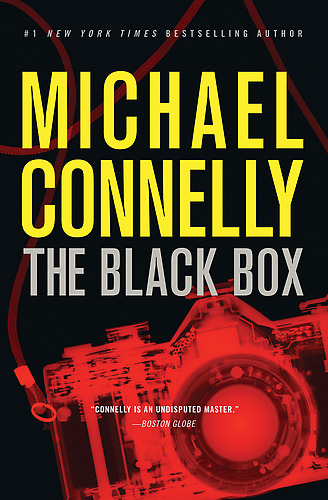 I'm an occasional reader of detective fiction. I picked up The Black Box because it's the February selection for the Sony Readers Bookclub, of which I'm a part. In fact, we get to have a live in-person bookchat with the author Michael Connelly in Los Angeles! See below for more information about how you can join us online.
This genre isn't my favorite because the crime is generally of the seedier sort, dealing with prostitutes or the like. Additionally, criminals generally use bad language (at least criminals in books), and sometimes it's a bit much for me. This book was somewhere on the high end of my comfort zone in that regard. There was some strong language, but the overall subject matter of an unsolved murder of a journalist avoided some of the seedier areas of the crime world that I try to avoid.
Plot summary:
In a case that spans 20 years, Harry Bosch links the bullet from a recent crime to a file from 1992, the killing of a young female photographer during the L.A. riots. Harry originally investigated the murder, but it was then handed off to the Riot Crimes Task Force and never solved.
Now Bosch's ballistics match indicates that her death was not random violence, but something more personal, and connected to a deeper intrigue. Like an investigator combing through the wreckage after a plane crash, Bosch searches for the black box, the one piece of evidence that will pull the case together.
I liked the "cold case" aspect of this novel, as well as the suspenseful and heart-pumping ending. I also liked some of the more personal elements, such as Harry's relationship with his teen daughter.
Join the Sony Reader chat about the The Black Box by Michael Connelly on Saturday February 16. Follow along on twitter #SonyReader or see the stream on Facebook. If you RSVP there, you'll get a reminder, and you'll be all set when the chat comes up.