I am thrilled to be one of 25 Sony VIP Readers in the Sony Readers Book Club. Over the next 5 months, I'll be participating in 4 online book discussions, and I'd love for you to join me! The author of each book will join in the reader chats, which is always a bonus for me.
The first one is coming up, and it's a book I've heard a lot about. I look forward to reading it.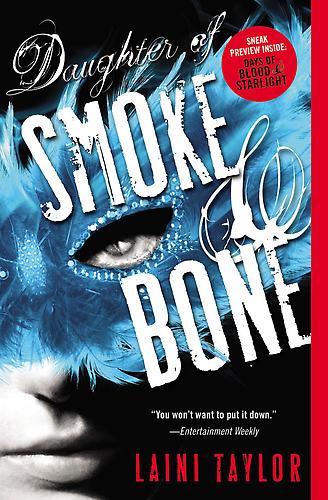 Author Laini Taylor will join in a Facebook chat on November 28 2:30 – 3:30 (Central time) on her book Daughter of Smoke and Bone. Have you read this wildly popular YA crossover book? Would you like to ?

The other authors we'll be reading over the next few months are Barbara Kingsolver, Michael Connellly (with whom I'll be meeting live in Los Angeles), and Molly Ringwald. Get all the details on all books and dates here.
As a part of the Sony VIP Reader program, I will be participating in all of the book club chats. I was given a Sony E-reader (which I am LOVING) and downloads of all the book club books to facilitate my participation in the program.