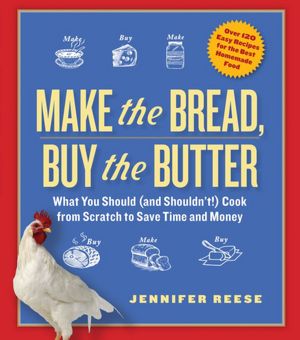 Make the Bread, Buy the Butter: What You Should (and Shouldn't!) Cook from Scratch to Save Time and Money was offered to me for review as it has just recently been released in paperback. I couldn't say "YES!" to accepting this book fast enough. I'd seen it on bookstore bookshelves but didn't quite know what to make of it. Then several friends recommended it to me and I was growing curiouser and curiouser. When it arrived in my mailbox, I devoured it. (Pardon the bad pun!)
To read what I thought about this book, read the rest of my review over at 5 Minutes for Mom and enter to win a copy!
Carrie occasionally blogs about food and gardening adventures along with the books she reads to learn about both over at Reading to Know.