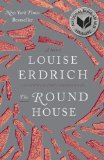 Joe (aka Antone Bazil Coutts, Jr) has just turned 13 in the summer of 1988, on a hot Sunday afternoon during which his father takes a nap and he sits and reads his father's law book. When they realize that Geraldine, Joe's mother, hasn't come home, they are both unnerved, so they set out to find her. She arrives home and can't get out of her car, sitting frozen and shaken. She's covered in blood and urine and reeking of gasoline, refusing to speak, except to make sure Joe knows she's okay. However she is obviously not okay. Once home from the hospital, she takes to her bed and refuses to leave it, slipping away from them into her own dark place. Frantic with worry, her husband and son turn to each other and away from each other in the manner of all people when tragedy strikes. Joe finds himself increasingly alone, wanting desperately to return his family to how they were before the attack, taking on a parental role and seeking to protect his mother and even his father from further harm of any kind.
Her attack rips open the small tight-knit Ojibwe community, located on the edge of the "rez" where people interact with various white landowners and shopkeepers. As Joe begins to search for answers, he learns new questions as long-forgotten resentments and past sins begin to bubble to the surface. His mother is in charge of the tribal census and his father is a Judge and they obviously know or suspect more than they're telling him. He's a teenage boy, and he and his 3 close friends get into all sorts of trouble as they come up with improbable ideas and explore them. He identifies the place of the attack, the Round House, which is a spiritual and cultural center for his people, and he begins to hear more of the origins of the building from his grandfather. As often with Erdrich's stories, the spiritual element of traditional religion is present but not overwhelming
The Round House
is the kind of novel where you can see the kernel of the idea that sparked in the author's mind, but it's so well done that it doesn't get in the way. In this case, it's justice. Geraldine's attacker put a bag over her head, and she isn't sure whether the rape took place on tribal land or federal land. The law is different in each case, and even though she identifies her rapist and there is a clear-cut case against him, he is released from prison because Indians don't have the right to prosecute non-Indians who commit crimes on their land. If she can't prove it was non-tribal land, she has no case against him. Yes this is outrageous, and we care even more because we care about Geraldine and Joe and Bazil and all the others affected by this. Geraldine wonders herself why she doesn't lie, claim to have identified the land as non-tribal, but she can't–her husband and child would know she was lying. And even though they would forgive her and support her, she clings to her integrity. A local priest describes sins that "cry out to Heaven for justice," and the phrase resonates like a bell, and gives Joe both the direction he seeks and justification for what he feels is right.
In many ways, this is a coming of age story. We enter into the heads of Joe and his close friends/cousins Cappy, Angus and Zack, into their loves and lusts and dreams. They find a stash of beer and assume it belongs to the rapist and spend a lot of time figuring out what kind of person would choose this brand while they are drinking it. They sneak around behind their parents' backs, ride their bikes for miles, even steal a car at one point. They're pain-filled and pain-free, invincible, heart-broken and lost all in one. But, you feel, as long as they have each other, they'll survive. There are many comic touches, as Erdrich's deft touch with dialogue and character brings people to life.
The Round House
is exquisitely written. I've been a fan of Louise Erdrich since I read Love Medicine
in college for a Contemporary Lit class. I've read almost everything she's published, and she reaches new heights with this one. Her characters are so well-drawn that you feel you would know them on the street, yet it's in the details that this time and place truly come to life. This book is destined to be read and re-read. Although the subject matter is intense, the book did not feel dark to me; in fact, I had a hard time putting it down.
I've added it to our 5-Stars Reads page, which means that it stands out amongst all the books I read. Highly, highly recommended. (I will warn you that you will enter into the mind of a 13-year-old boy. If you've spent any time with young teenage males, you will know what I'm talking about)
Elizabeth loves books like this that teach her about cultures and issues she would not otherwise have known. Read more at her blog Planet Nomad.