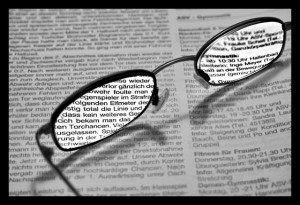 Seeing that title, I can't help but think of reading "under duress," which is probably what many of our children feel like they have to do, but no — this is different. I'd read under duress any day. But when circumstances in my life brought a great deal of stress into my life 6 weeks ago, I learned a little bit about reading under stress.
Stress changes things. We feel differently. We think differently. There are physical changes such as loss of appetite, decreased or increased sleep, that wired feeling. But who would think that it would change our reading habits?
A friend of mine's husband died suddenly last year. She and I are both readers, and one of the things that she shared with me was how hard it was for her to concentrate to read a book. I wondered if grief was staking it's claim on her subconscious mind, disallowing it to multitask.
While I was spending hours in the car those first few weeks after my mom's brain cancer diagnosis, driving from hospital to home to my grandmother's house and back again, I did have an audiobook handy. In fact, I was planning to get through several audiobooks. I did listen some, but other times I just needed quiet or praise music to soothe my soul. Often my cell phone was glued to my head as I grasped the few moments that I had to return phone calls and catch up with people.
I carried a book with me in my bag, in addition to some snacks and a sweater, but the book generally stayed put. At home at night, I was weary. I expected the weight and ambiguity of my circumstances and my anxiety about them to make sleep difficult, but in fact my busy schedule had exhausted me, and thankfully sleep came easily. After debriefing my husband on the day's events, I read a few pages, but then fell right to sleep. There was simply no time to read. And then one weekend I was finally able to finish the book I had been toting around for over two weeks.
It felt good to escape into this fantastic and beloved installment in a middle grade series I enjoy. And it was the perfect read. There was no worry about cancer or grandmothers or children or housekeeping. It was truly an escape.
After that, I picked up another light read — a novel also not very rooted in reality. And then another. All the while, I was reading a travel memoir that really just consisted of little unrelated paragraphs, making it perfect for me to pick up even when I just had a few minutes to read.
Just this weekend I finished a lovely character-driven novel, ripe with family stress and turmoil and self-examination. I like that kind of book, but it had been months since I read something like that, which probably made it all the more delicious. But I couldn't have done it last month. I don't think that I had the concentration or the emotional energy to tackle it while I was dealing with all the unexpected changes life had thrown me.
Summer has officially begun, and so my days are less structured. Instead of rushing the kids off to school, I can linger over my coffee with a book. I still have responsibilities that weigh on my mind and heart. I'm visiting my grandmother in her new "home" at least four times a week. I'm helping my mom get to treatment (and enjoying spending time with her) a couple of times per week. But it's starting to feel normal, like a part of life.
I'm now a caretaker for those other than they who call me mom, but I'm back to being a wife, a mom, a friend (though probably still not a very good one), and yes–a reader.
Jennifer blogs at Snapshot, where she wrote a little more about the change that she's going through, including a change of character.