I (Jennifer) read a lot of memoirs. When we received the pitch to review the memoir by 9/11 widow Jennifer Gardner Trulson Where You Left Me, several of us were quite interested. Lauren ended up with it, and you can read her review and giveaway of Where You Left Me over at 5 Minutes for Mom today.
I've always been curious as to what moves those who write memoirs to share such personal stories. When we were asked if we'd like to do an interview, I knew exactly what I wanted to ask Jennifer Gardner Trulson:
JD, 5M4B: Were you always a writer, or did this story just beg to be told?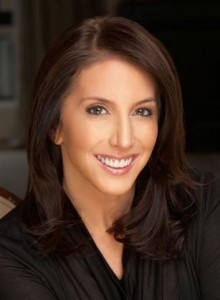 JGT: This memoir is my first attempt at writing something other than a heartfelt thank-you note or a legal memorandum. Though I never intended to write a book, I have told and retold pieces of my family's story like some modern-day Ancient Mariner from the Coleridge poem. After the 9/11 attacks, I panicked that my children would never understand who their father was or the devastating impact of his loss. I feared that time would blunt memories and Doug would fade into an abstraction – a ghost. Trained as a lawyer, I clung to the idea that I should keep real-time records. I started writing and saving notes, journals and emails. A friend eventually gave me a hand-held tape recorder into which I poured my stream-of-consciousness ramblings in the days and months following Doug's death. I threw all of it into a box; it was a mess, but at least I'd created my children's private archive which they could mine for information when they were old enough to ask.
A few years ago, an author friend looked at my jumbled collection and encouraged me to write about my experience, even if just to have an organized account for the kids of their father's life and our struggles during the aftermath. I procrastinated for months until one day I found myself at the computer attempting to write a single anecdote. One turned into two and suddenly I was writing; the stories poured out of me, tears and laughter flowed and Doug became vivid again. My friend insisted on forwarding a few passages to her literary agent, and before I knew it, Gallery Books decided to take a chance on me.
JD, 5M4B: Was it hard for you to share such a personal experience?
JGT: In a word, yes.
Because 9/11 was so public, I desperately tried to keep our anguish over Doug's murder as private as possible. I couldn't bear that my beautiful husband might be reduced to a statistic, diluted by the sheer number of deaths, memorial services and news stories. We had no perspective then, only pain and fear, and I had no interest in allowing others to peer, voyeur-like, through the windows into our tragedy. With the passage of time, my family has regained much of its equanimity, I'm happily remarried and my children, especially, have grown to own their story. Though nothing dulls the loss — I miss Doug as much today as I did at ten days or ten months — I am more willing to share my experiences now because I have these ten years of perspective from which to view them.
JD, 5M4B: What do you hope people will take from this book?
JGT: I certainly do not have a monopoly on pain and loss, but I think that all Americans felt connected to the 9/11 attacks and the grieving and recovery that followed. My memoir gives people a personal, emotional and ultimately hopeful back story that they could never get from the news. I hope that the reader will find a kindred spirit, a fellow traveler within the pages – even if she has never experienced a loss like mine. I also hope that this book will inspire others to extend themselves when they are in a position to help a person in need. Even the smallest acts of kindness from an acquaintance or stranger – a one sentence email or a bag of groceries – resonates and reminds one that life is always good despite evidence to the contrary.
Mostly, I would like a reader to know that one doesn't have to shut the door on the past in order to move forward. We hear all the time that we should find "closure" and "move on." I don't think we move on; I think we simply continue to move through a loss like this and learn to live again. I've never looked for closure, not only because it doesn't exist, but because I want Doug's memory to sting, to remind me that he existed and mattered. It's the only way I can give him to my children and love my husband, Derek, with the full and open heart he deserves. I have to believe that you can live a fully present life, carry your loss and somehow joy will find you.
Want to find out more about the book and enter to win your own copy? Please check out Lauren's review of Where You Left Me at 5 Minutes for Mom