I walked out to retrieve my mail and found one of those fun, unsolicited, unexpected packages. In this case, a series of DVDs from HIT Entertainment. And because I don't really need them, I decided to leave them unopened and simply write up an informational giveaway post and pass the videos along to one of you!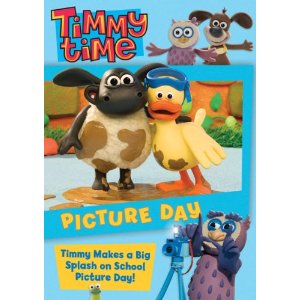 From the back of the box: Come along for a picture-perfect day of fun with your preschool pal, Timmy! From good clean fun during school photo day to drumming up music lessons, these wonderful stories filled with surprises will have you laughing in a flash. So snap up these five adorable tales with a big focus on fun!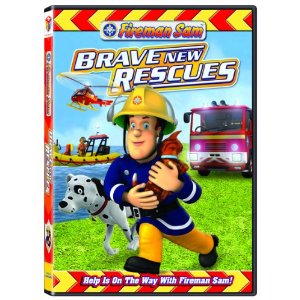 From the back of the box: Fireman Sam is back for more heroic adventures in fire safety! Fireman Sam and his friends in Pontypandy work together to save the day when Mike's kitchen catches fire. Dilys gets stuck out at sea, and Norman cries wolf. . . literally! Come along with the hero next door and his brave brigade for some courageous adventures and daring new rescues the whole family will enjoy.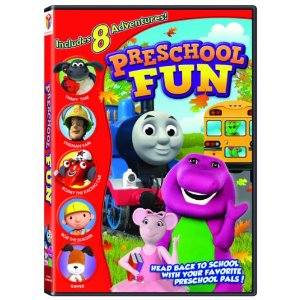 Features 8 episodes in all from Barney, Thomas, Fireman Sam, Bob the Builder, Angelina Ballerina, Kipper, Roary the Racing Car, and Timmy.
So leave a comment if you are interested, and I'll send these along to you (U.S. addresses only). Just for grins, tell me which DVD the child in your life would watch first. I'll announce the winner on July 6.The giveaway is closed.
Check out our current giveaways. Subscribe to our feed. Follow us @5M4B on Twitter or on Facebook.
Jennifer Donovan actually misses preschool television now that her kids are 7 and 12 and don't watch it anymore. She blogs about what they do watch at Snapshot.