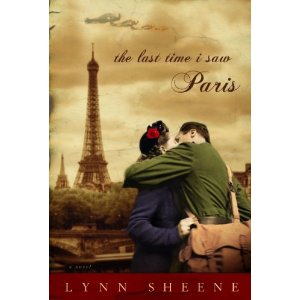 Claire Harris Stone is a socialite with a very rich husband, living a life of diamonds and furs in Manhattan, when her past rises up to meet her. The daughter of an Oklahoma dirt farmer, she fled the farm and stole a name and pedigree from an obituary. She's learned how to use her face and body to entice men, and to get what she wants. The truth of her past threatens to send her carefully-constructed life of lies crashing to the ground, so she flees to Paris, arriving just before the Nazi invasion with no papers.
Paris quickly becomes the real main character. As seen through Claire's eyes, the city reveals its commitment to beauty and elegance in the midst of war. Claire finds work at a florist's, a position that enables her to gain entrance to Nazi-occupied hotels where she can report on comings and goings. Soon she is pressed into joining the Resistance, which she does initially because they provide her with the papers she needs to survive in an occupied city. Soon her motivation has shifted, and her love for English spy Thomas Grey leads her to risk her life for others.
I had mixed feelings about this book. Parts of it are excellent. You really get an idea of what it meant to try and travel in occupied France, and the lives of the résistants as they were known. You see how vulnerable the Resistance was to betrayal, and the very real risks they faced if they were caught, not to mention the everyday hardships of life in a war-torn city. The character of Claire changes from self-motivated and shallow, doing whatever she needs to get ahead, to a better-rounded character who is looking out for others, fearlessly risking her own life, and using her intelligence and wits to protect herself and others. On the other hand, the romance between Claire and Grey played a central role. I'm not a big fan of smouldering glances laden with meaning, and I tend to roll my eyes when two characters initially despise each other and then end up twin souls in love forever. I do realize I'm in the minority here though, and that a lot of women really enjoy romance novels. If you like romance, Paris, and historical fiction, I think you will love The Last Time I Saw Paris
.
Elizabeth has to admit she loves Paris, cliché though it may be. Read more of her likes and dislikes at her blog Planet Nomad.