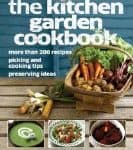 One thing that I love about books is that they can work as a gateway to a new subject, or a way to reinforce what kids love. For example if your son loves space, it's a great time to seek out toys, books and DVDs that will heighten that interest. On the other hand, if you want to encourage your kids to get involved with gardening, you can use books to introduce and inform.
I am proud to be a member of the Hidden Valley Ranch Love Your Veggies Mom Panel. We are working together to encourage kids — ours and others — to love their veggies! I hope you'll check out our posts about ways that we've gotten our families more involved with veggies.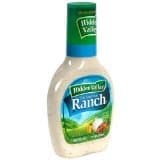 Today I am sharing some great books and resources with you in my column at 5 Minutes for Mom that you can use to encourage your kids to get involved in vegetables. It's proven that kids are more likely to be willing to try something that they've helped grow or helped make in the kitchen.
Five of you will win an awesome gift pack worth $250, thanks to the Love Your Veggies campaign. Please check out my post at 5 Minutes for Mom, leave a comment, and enter to win.
Jennifer Donovan is thankful for the opportunities that blogging has given her, such as serving as a product ambassador on the Mom Panel for Love Your Veggies.