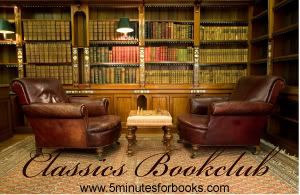 I first read The Great Gatsby back in high school, a not-to-be-mentioned number of years ago. While my memory sometimes fails me, I do distinctly remember being under the spell of that typical teenaged-girl obsession with 'true love.' I applied that notion to Gatsby and Daisy, and was rocked with sadness for the life of love that they weren't allowed to have.
Fast-forward a few *ahem* years, and my reread of Gatsby turned out, well, a bit different. Yes, I was still intrigued by the time period, and even more notable was the unique way that Fitzgerald brought it to life with such vivid detail that not only could I get a clear picture of Jay's parties, but I could hear the music and take in the smells. Fitzgerald's mastery of finding the beauty in language left my library book bedecked with sticky notes, and scraps of paper when the sticky notes ran out. My first gasp came at page 8:
"The windows were ajar and gleaming white against the fresh grass outside that seemed to grow a little way into the house. A breeze blew through the room, blew curtains in at one end and out the other like pale flags, twisting them up toward the frosted wedding-cake of the ceiling, and then rippled over the wine-colored rug, making a shadow on it as wind does on the sea."
A little over the top? Perhaps, but wasn't everything in the 1920's? While I was humbled by Fitzgerald's power with words, I had an entirely different take on Gatsby and Daisy. Where I rooted for them as a love-obsessed 16 year old, I was not so much their cheerleader as a grown adult. I saw them less as real people, and more as mere caricatures. What real love was there between them? I could only conclude that they loved the idea of the other, making their characters simply shallow representations of the greed and misplaced values that may have been running a bit rampant at the time. (Sound vaguely familiar?) Nick, with his ambivalence toward the people surrounding him in this foreign world that was Long Island and his confusion about the ways in which they interacted, was about the only real person I could connect with.
How about you? Did you connect with anyone? Did anyone else have a reading experience that surprised him or her? What were your thoughts on the world that Gatsby, Daisy and Nick resided in? I'm so excited to read your thoughts on The Great Gatsby! You can use the preview questions as a guide, or simply write your thoughts.
Next week (May 12) is Children's Classics — Future Classics

Please remember our new Bookclub schedule, and let us know if you are planning to join in next month for our first non-Classics bookclub:

June 2 — Everyone is Beautiful (linked to my recent review– I'm so thrilled about this book, say you'll join us!)
July 7 — Rebecca by Daphne Du Maurier
August 4 — Contemporary — To be determined
September 1 — Any work by Mark Twain (maybe use the long summer months to do a read-aloud or family read)
The Mr. Linky is supposed to be here. If it's not, it's experiencing technical difficulties. You can leave your link in the comments and/or come back later and link up and visit around.
Dawn shamefully felt uber-literary walking around with Gatsby in her hands. Yeah, she's dorky like that, as her blog, my thoughts exactly, can verify.