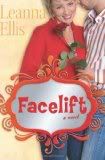 Kaye Redmond knows how to create the perfect image. When it comes to upscale real estate, Kaye masterfully stages homes to sell. Unfortunately, her skills do not transfer to her personal life: her husband left her for a younger woman, her teenage daughter is angry, and Kaye questions the direction of her life.
When Kaye's ex-mother-in-law, Marla, ends up with a botched facelift, Kaye sees the perfect opportunity to put the pieces of her life back together. She volunteers her own home as a place of recuperation, and pledges to care for Marla, even though the woman has been mistreating Kaye for years. Kaye's plan is to win back her ex-husband by caring for his mother…if she can survive the emotional stress of the situation. As the story unfolds, one of Kaye's clients becomes her friend and causes her to question her decision. Jack is everything Kaye's ex-husband is not: caring, patient, kind, romantic. Kaye, however, believes that reuniting with her ex-husband is the right thing to do, and she is determined to make it happen.
Facelift
is a delightful read, and so many parts of it are just funny. The relationships between Kaye, Marla, and Kaye's daughter Izzie provide a great comedic backdrop for the story. Kaye's ex-husband is the obvious villain, and Jack is the nice guy who is easy to love. Although her heart was in the right place, I spent much of the book frustrated with Kaye. She was so immersed in her dream life that she failed to see the wonderful reality right in front of her. Izzie, on the other hand, was a breath of fresh air. How nice to have a few level-headed teenagers in the story!
If you are looking for a light-hearted, uplifting, funny novel, be sure to check out Facelift
. It is filled with serious life lessons, but also the humor and love that make for a satisfying read.
Lauren is a wife, mother of two, and an avid reader. She thanks B&H publishing for the review copy of this book. Lauren blogs at Baseballs and Bows.