For the month of November, Mailbox Monday has moved over to Knitting and Sundries. I hope you enjoy the weekly peek at what our staff has received. For more, be sure to check out the linky at Knitting and Sundries.
DAWN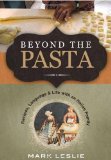 Only two books arrived in the mail this week, one expected and one surprise.
Beyond the Pasta: Recipes, Language and Life with an Italian Family by Mark Donovan Leslie is billed as part memoir, part foodie book, and I'm wholly excited to read this! My husband has dreams of us someday living in Italy (although we don't speak Italian or have any family there), so this will be my first little taste in book form.
Beyonders by Brandon Mull arrived this week as well, even though it doesn't release until next March! My ten year old son was instantly intrigued by the cover of the first book in a new series, and I have a feeling he'll be reading this one very soon.
NANCY
When I took Promise Me by Richard Paul Evans out of the mailer, I almost gasped at how beautiful this book is. The picture doesn't do it any justice, believe me. The story sounds intriguing, and hopefully isn't cheesy.
JENNIFER
I really enjoyed getting into an Austen kick with Amanda when we watched the Pride and Prejudice miniseries. When I saw that Scones and Sensibility was on the Cybils Middle Grade Fiction nominee list, I was glad that we would "have" to read it. I've been getting most of my books from the library, but the review copies are beginning to arrive.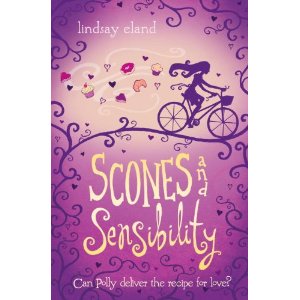 Unless I'm not remembering something that came in, that's it. I haven't been requesting many books because of the above, as well as some life events going on. I am hoping for a good day of reading in the near future, but it's a little doubtful.

Check out our current giveaways. Subscribe to our feed. Follow us @5M4B on Twitter.