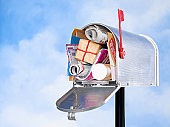 We love sharing our bounty with our regular readers to give you a sneak peek of reviews to come, and we love meeting new book bloggers through the fun Mailbox Monday carnival. This month it's hosted by Bermuda Onion.
While you're here we invite you to check out our current giveaways, subscribe to our feed, and/or follow us @5M4B on Twitter.
Due to the amazing number of picture books reviews that we have in our queue (see below for some of our newest additions!), we have scheduled a Fall Festival of Children's books for the week of 9/18. What's a festival without prizes? Yes, there will be many! Please mark your calendar for this fun-filled week of picture book reviews — fiction, non-fiction, preschoolers, and older kids. You will also be able to join in by linking up your reviews of picture books that have recently published or come out this fall.
NANCY
DAWN
DK:
JENNIFER
Delcroix Academy, Book One: The Candidates by Inara Scott — This book seems like an interesting combination of Harry Potter and a more girly series set in a boarding school or something (based on the description alone, not yet having read a word).