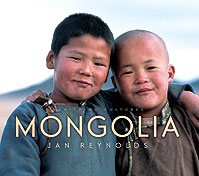 It is fun to learn about the world around us and Lee & Low Books have brought us a series of books about some cultures that are starting to vanish, for one reason or another. This series of books discuss how the people in the different environment and culture live, what type of homes that they are accustomed to dwelling in, and what celebrations and festivals they enjoy. We also are given the opportunity to learn about their clothing, what types of special foods they like to eat and what animals they work with.
The thing I like about these books is that they use photographs to help illustrate their stories. Some pictures take up a full page spread and others exist merely to help make a point or describe a situation. I would say that these books would be most beneficial and impacting to children between the ages of 6 and 10. All of the books are written by Jan Reynolds who took the time to travel to the various areas of the world which she then opens up to her readers. She personally experiences the culture that she goes about describing. Each book is concluded with a story of her journey and what she learned as a result of traveling to these various locations around the globe.
These books are written in such a way as to most accurately describe the culture and all of their beliefs. If you want to read, learn and know what various people think and believe and how they live – this is a fantastic series. She does address the subject of religion within each group of people. I think she does try to give a neutral portrayal of the people but the books do providing good talking-points between the parent and young reader. I would not put these books into children's hands without expecting to have a conversation with them about it. There are many books in this series, including one for Mongolia, the Amazon Basin, and places as far north as Finmark. The cultures in this series are wide-spread. To learn more about these books, visit Lee & Low's website for additional information. Their site is offering 20% off books and $3.00 flat shipping for the month of November. The books are also available at amazon.com.
If you have used them or read them in the past, leave a comment and share your thoughts! I'd be curious to know them.
Carrie comes by her book obsession honestly, having descended from a long line of bibliophiles. She blogs about books regularly at Reading to Know.