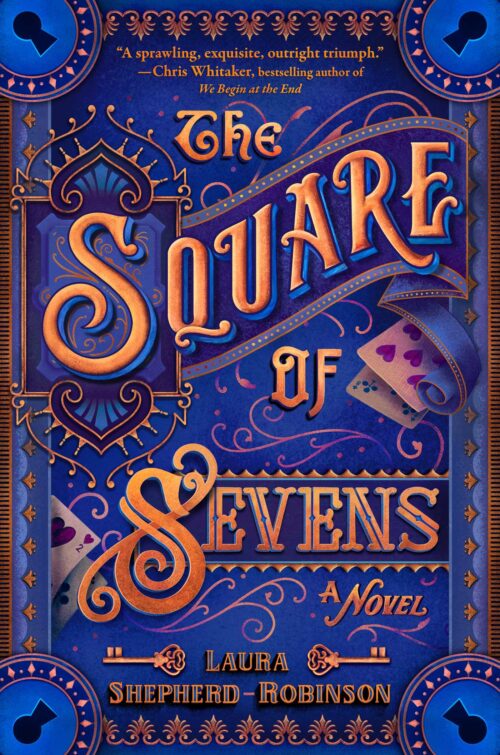 As the book opens, it's 1730 or thereabout and Red is 7, traveling with her father who is a "cunning man" earning his living by telling fortunes and doing tricks. When he dies, Red is adopted by a wealthy man of Bath, who changes her name to Rachel and brings her up as her own. Red is in possession of a document that shows how to tell fortunes using a square of sevens, a controversial practice that plays into the history of one of the regions' wealthiest families. And hidden in with the document are clues that hint that Red's mother may have been of noble birth.
When her guardian dies and his nephew tries to control her future and her fortune, Red is forced to flee. Relying on her own wits, she follows clues that she hopes will tell her who her true mother actually was, while hoping to avoid the enemies her father claimed were out to get them. She ends up in a variety of situations, including staying with the people she imagines to be her real family, who have no idea of who she really is. Can she prove that she belongs? Does she really belong?
The Square of Sevens is a thoroughly delightful, enjoyable book. I loved it and didn't want it to end. Red is a great heroine–crafty, courageous, and capable of spinning a yarn or two. There are twists you don't see coming at all. The world-building (can we use that word for historical fiction?) is spot on, and the plot is tautly paced and attention holding. I loved this book! Highly recommended.