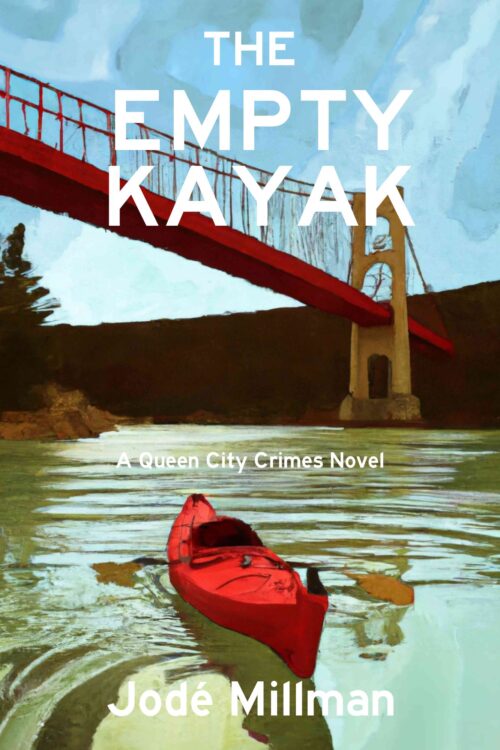 Police detective Ebony Jones and her partner have rushed to the scene of a boating accident, where a sudden squall has upturned a kayak, leaving a man missing and his fiancé devastated on shore, surrounded by family. Ebony is shocked to recognize the small child being held by one of them–it's her best friend's little girl. When Ebony takes the child home, she has to break the news that the missing kayaker is Kyle Emory, the father of the child, her best friend's ex.
There's a lot to figure out though. Defense attorney Jessie Martin may be childhood besties with Ebony, but their competing career tracks have led to some bad blood between them. As Jessie begins her own search for answers, she has to be careful not to step on Ebony's toes by messing up the police investigation, but on the other hand she needs answers!
The search for Kyle's body will lead to some murky waters. Is his new fiancé as devoted and devastated as she seems? Are her brothers really that supportive of the new relationship? Or was it simply what it seems, a flash storm combined with an inexperienced kayaker? The truth will test Ebony and Jessie's friendship yet again.
The Empty Kayak has a gripping plot, although it occasionally gets bogged down in details. Still, it's a good read, going beyond the mystery at the center to explore relationships between childhood friends who have chosen differing life paths but who are still important to each other.
Book Links:  Amazon | Barnes & Noble | BookShop.org | Goodreads
Author Bio:
Jodé Millman is the acclaimed author of HOOKER AVENUE and THE MIDNIGHT CALL, which won the Independent Press, American Fiction, and Independent Publisher Bronze IPPY Awards for Legal Thriller. She's an attorney, a reviewer for Booktrib.com, the host/producer of The Backstage with the Bardavon podcast, and creator of The Writer's Law. Jodé lives with her family in the Hudson Valley, where she is at work on the next installment of her "Queen City Crimes" series —novels inspired by true crimes in the region she calls home.