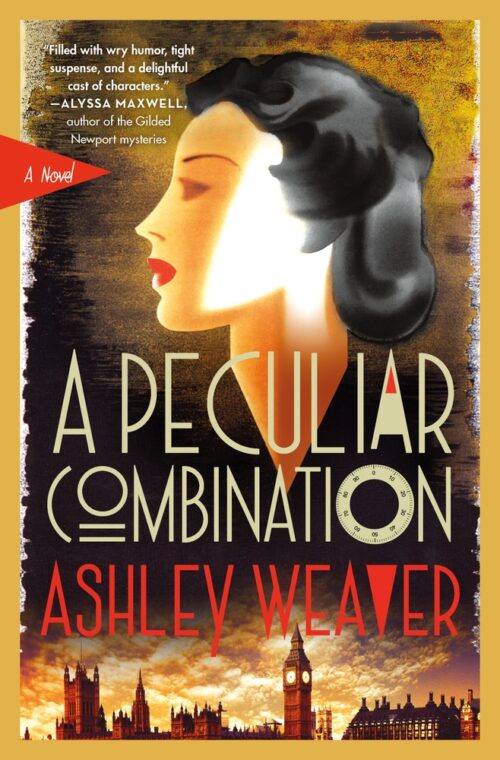 You know when you read a book that is exactly perfect for the mood you're in? That's how I feel about this book. I'm probably going to gush a little bit, because I loved it so much!
Electra "Ellie" McDonnell is a thief, not to put too fine a point on it. Her parents died when she was very young, and she was raised by her Uncle Mick, a locksmith and safecracker. When the two are ignominiously caught in the act, they are recruited by military intelligence to help recover stolen weapons plans and, ideally, replace those plans with forgeries.
Ellie is required to work with Major Ramsey, a formal, even ramrod-stiff man with piercing blue eyes. Major Ramsey is accustomed to people jumping to his every order, but Ellie has never responded well to direct orders and has no intention of starting now. Sparks fly in more ways than one.
A Peculiar Combination is such a great title, referencing both safes and their crackers, and the odd combination of personalities and backgrounds featured in this book. It's got everything you want in a book to curl up with on a rainy afternoon: witty, suspenseful, and just a really fun read. Best of all, it's first in a series! I can't wait for the next one. Highly recommended.