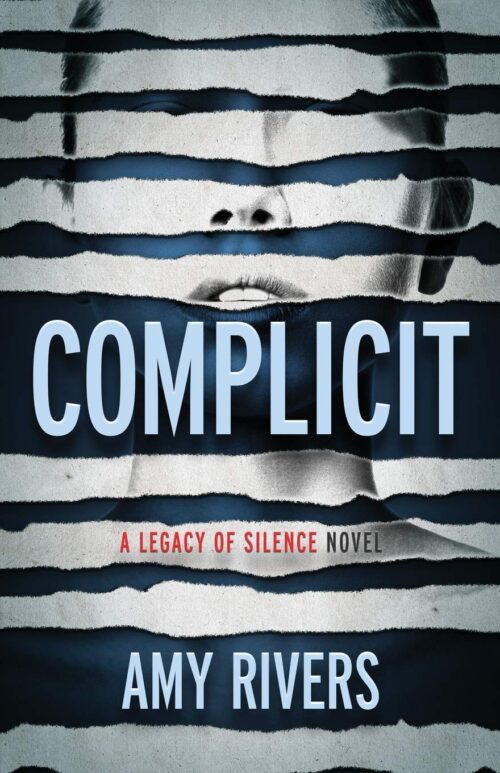 Kate Medina and Roman Aguilar were besties in high school, but Kate wanted nothing more than to leave her small hometown and make it big. She did. She became a forensic psychologist, working in a prison, confident and happy in her choices, until a violent attack leaves her shaken. This coincides with her mother's death, and Kate returns to town to care for her father and work as a counselor as the local high school, keeping her distance from Roman. All has been calm for 5 years. Then a local teen goes missing and is found dead in a manner that matches a similar case from when Kate and Roman were in high school, and Kate finds herself dealing with students who are obviously afraid.
When Mandy, a girl she's been counseling goes missing, Kate wants to help. This brings Roman back into her life–he's the lead detective on the case. In trying to help the girl, Kate and Roman begin to uncover some really nasty stuff–trafficking of local girls, a silenced police force, and more. It begins to hit awfully close to home. When Kate's dad is diagnosed with stage 4 cancer, Kate's sister Tilly returns home for a visit. The two aren't close, but Kate begins to suspect that things have been going on in the town for a long time.
The further the two of them get in tracking down what has happened to the teen, the more disturbing things get. Forces move to distance Roman from the investigation, and to keep Kate from having access to her students. Can Roman and Kate keep themselves from becoming the latest victims? And will they ever actually talk about their relationship?
Complicit is a book with a message. The author is the Director for the Sexual Assault Nurse Examiners (SANE) and has actually worked with law enforcement on similar cases. Her goal is to bring awareness and attention to the issue of human trafficking, and show how it's happening all around us, to girls that we might have thought safe and unaffected. But at the same time, it's an excellent story. The characters are well-developed and realistic, and though frustrating at times, they act like real people. The plot is full of twists and turns. And it's well-written. It's the first of a new series, and I"m already looking forward to seeing what's next for Kate, Tilly and Roman. Highly recommended.