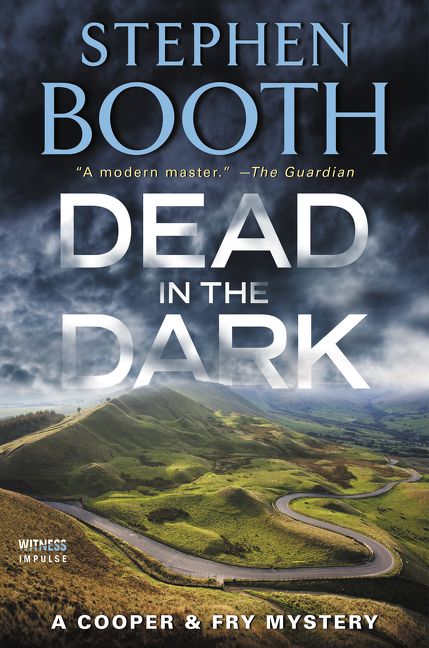 How can you know if its murder if there's no body? 10 years ago, a woman went missing and the police were sure her husband was responsible, but a thorough search turned up nothing, although her sister reported the two had been having marital issues, and the husband quickly remarried. Now the husband himself is missing. Detective Inspector Ben Cooper is sure the two events are somehow linked, but if he can't find either body, he can't prove it.
Meanwhile a Polish immigrant who lived alone in the village of Shirebrook, near Nottingham, was found dead in his apartment. There's a lot of anti-Polish and anti-immigrant sentiment about, and Detective Sergeant Diane Fry wonders how it might have played into this death. She's also looking into bigger events surrounding this small town where some of England's uneasiness with its new arrivals is playing out through, for example, both wannabe rioters who solve things with violence and human traffickers who are bringing in more and more Eastern Europeans. One man in particular seems to be both courting immigrants–renting to them, for example–and at the same time fomenting discord and anger against them. She'll have to move delicately to catch him though.
The two detectives have obviously worked together in the past, but now are in different jurisdictions following different cases. I wondered if they'd link up, since this is a "Cooper and Fry" book, but they don't really end up working together in this book although they obviously have a good working friendship. This was my first book in the series, and while it provided a few tantalizing clues to a shared past, I didn't get much backstory. However, the book read well as a stand-alone.
Dead in the Dark is a good read for those who enjoy a police procedural dealing both with classic mystery themes (a missing/dead wife) and modern realworld problems (immigration).
Purchase Links: Amazon | Barnes & Noble | Goodreads
Author Bio:
A former newspaper journalist, British author Stephen Booth is the creator of two young Derbyshire police detectives, Ben Cooper and Diane Fry, who have appeared in 17 crime novels, all set in and around England's Peak District.