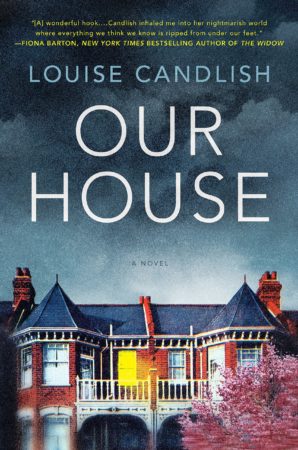 When Fiona Lawson returns home to find strangers moving into her house, she insists there must be a mistake. She and her estranged husband, Bram, share the house with their two children in a bird's nest custody arrangement, where each lives in the house half the week with the boys, and the other half at a nearby flat. But Fi can't get a hold of Bram to find out what's going on.
What appears to be a simple case of fraud turns into much, much more, as Fi pieces together the clues as to what her husband has been up to.
Our House is told from multiple points of view – Fi tells her story on a podcast called The Victim, Bram's side is via suicide note, and third person is used to fill in the gaps. This switch in narration can be confusing, when facts the reader already knows are still hidden from Fi, but I liked the podcast format, especially when there are comments from viewers.
Our House is one of those books where the characters aren't particularly likable – Bram is not the sharpest knife in the drawer and doesn't know when he's being conned (which is most of the time), and Fiona is hypocritical and a bit of a martyr. And I'm not sure if I liked the ending. But it's a page turner for sure, and I always like a book with a London setting.