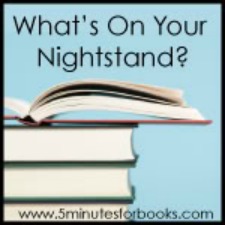 Two months in a row of almost totally flaking out. I do apologize. I appreciate those of you who faithfully post and those who like to read through!
I will chalk this up to summer brain, but I did figure out that I haven't been including it on my private monthly schedule that has review dates of blog tours and stuff, so I will get that back up there.
Please come back on June 26, and it will be up at midnight!!