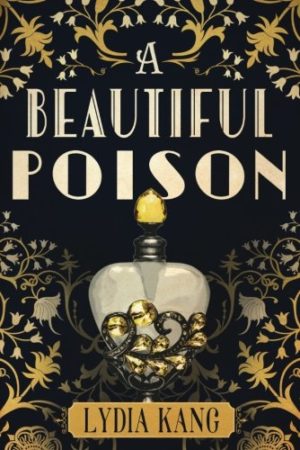 Wealthy socialite Allene is thrilled to see her childhood best friends again. After Birdie and her mother were kicked out of the house and Jasper's parents killed themselves, leaving their children penniless, Allene's father forbade her from seeing them. But he relented when she asked to invite them to her engagement party celebrating her impending marriage.
The three friends are reminiscing in Allene's bedroom when one of the guests, Florence, falls down the stairs and dies. A mean-spirited girl who never hid her jealousy of the three friends, Florence's death is sad but not terribly so. But when Jasper smells almonds, he's sure Florence was poisoned.
While Allene wasn't fond of Florence, she realizes this is a way to keep Birdie and Jasper in her life and avoid dealing with her upcoming marriage. Jasper uses his connections at the morgue to investigate the cause of death even though the police have closed the case. When someone close to Birdie is the next victim, it becomes personal to her too.
A Beautiful Poison is set in 1918, so the friends also have to contend with both the Spanish Influenza and the lowering of the draft age for the Great War, which means Jasper is eligible. Birdie works countless hours at a factory, painting radium onto clocks, and is hiding the fact that she is ill from her friends. Allene's affinity for chemistry is seen as a flight of fancy and not taken seriously by her father. The class differences between Allene and her friends are front and center, but she doesn't care in the least.
As more people close to the friends continue to die, each accompanied by a mysterious note, the mystery deepens, especially since the deaths end up making their lives easier in some way.
There was quite a bit I enjoyed about A Beautiful Poison. The characters all grow in some way, the setting is vibrant and well drawn, and the mystery isn't solved until the very end, with lots of red herrings along the way.