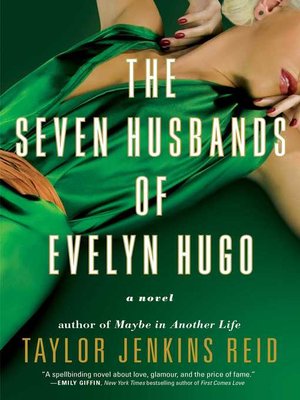 When Monique Grant gets the opportunity to interview Hollywood starlet Evelyn Hugo, now in her 70s, she jumps at the chance, knowing this will make her career as a writer. Evelyn is auctioning off some of her most famous gowns to raise money for breast cancer research, and the reclusive star has agreed to a story. But Monique is unprepared for what Evelyn is actually offering her– the chance for an authorized biography, with all proceeds to go to Monique herself. It's a deal that would establish her career and make her millions.
Evelyn has always been beautiful, genetically blessed with bronzed skin and blonde hair, dark eyebrows and a stunning body. Even from a young age, she learned quickly that her main weapon in life was her sexuality, and that her choices were limited to demanding things in return for it or giving it away for free. Leaving behind her abusive father and dead-end life in Hells Kitchen, New York, she makes her way out to Hollywood with her first husband, a man she married for convenience, her ticket across the country. As she begins to find her way onto the silver screen, the studio discretely pays off her first husband for her to very publicly fall in love with her second husband, a co-star with whom she falls madly in love. Mild spoiler, although you find this out relatively early on: In spite of her 7 marriages, the big secret of Evelyn's life is that she is bisexual, a fact she hid from the public, in part through her many marriages to a string of men. In fact, of the 7 marriages, all but 2 were for show only, and the ones that weren't were unhappy. Evelyn's true love was another actress, and throughout their lives they break up and make up, always coming back to each other.
All fiction is, in one way or another, didactic, and The Seven Husbands of Evelyn Hugo is no exception. It teaches that you have to do whatever is right for you, and you have to figure out how to manipulate circumstances and people in your favor, because no one else will do it for you. Not an original thought, maybe, but Monique dutifully learns her lesson, letting go of her marriage and figuring out how to manipulate both her magazine and Evelyn so that she won't lose a paycheck. It's an interesting look at Hollywood's golden age from the inside, but I didn't really warm to any of the characters.