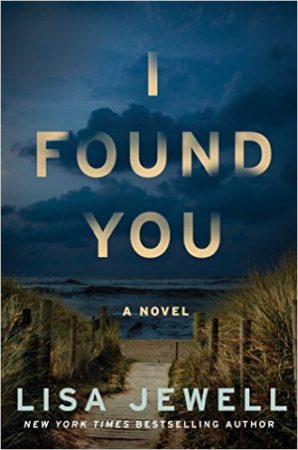 When Alice sees a man sitting on the beach in the rain with no coat, against her better judgment, she invites him inside. He doesn't know his name, where he is or how he got there, but he knows he doesn't want to go to the police.
Newlywed Lily worries when her husband, Carl, doesn't come home from work, and is frustrated by the police's lack of urgency in finding him. But when they tell her the man she married doesn't really exist, she questions everything she thought she knew about her new life.
Over 20 years earlier, Gray and his sister Kirsty are enjoying a family seaside holiday when they meet Mark, a local who takes a liking to Kirsty. But she doesn't know how to handle his advances, and when he won't take no for an answer, Gray and Kirsty find themselves fearing for their lives.
I Found You flips between these 3 characters, and while it's clear they are related, how they tie together is not revealed until late in the book and there are lots of twists and turns before we get there. I figured some of these out early on but the details were slowly filled in.
The characters have their flaws – Alice is drawn to Frank but her history with men makes her afraid to trust him, even as she helps him recover his memory. Lily simpers and frets, ignoring the one bit of evidence that could lead to her husband's whereabouts, until she finally believes the truth about who he really is. And Gray seems overly jealous of his sister's relationship with Mark.
I Found You is the type of suspense novel I enjoy, and I couldn't put it down until all the loose ends were tied up. You too can get drawn into this mystery in the British seaside, enter below to win a copy.