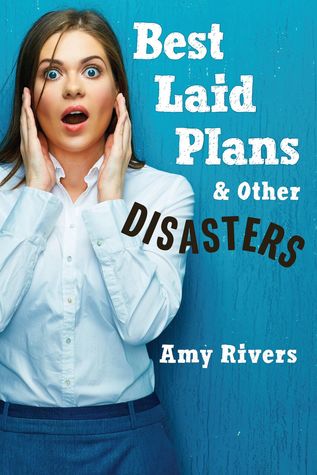 Gwen's life is going according to plan. She's the young, pretty mayor of the idyllic town of Cambria, Colorado, and getting asked to speak at conferences about women in politics. Her cousin Val, who's as close as a sister, is settled into a loving relationship and planning a fancy wedding with her future mother-in-law. Of course there's a snake in the garden, in the form of a city councilwoman who seems to be doing all she can to countermand Gwen's policies and plans, but some opposition is to be expected, right?
What Gwen isn't expecting is a problem in her own relationship with Jason. Theirs is very much a partnership of equals and he's always supported her in all her dreams, but now she finds herself inexplicably grumpy with him, to the point that she expects him to break up with her any day. He's taken a new job that has him traveling almost every week, all over the country. On his first day of training he meets another new trainee, Alexandra, a friendly and beautiful young woman who quickly becomes close to Jason, commandeering his free time with invitations to dinner, outings to local festivals when they have the rare afternoon off, and more. Jason isn't sure of his relationship with Gwen, and Alex is attractive and available.
When Gwen's stomach pain lands her in the emergency room, an anxious Val by her side, the doctor reassures her that her baby will be fine, sending Gwen into a spiral of shock. She can't imagine how her constituents will respond to their mayor being pregnant and unwed. She doesn't know how long Jason will be in her life. She is sure that the councilwoman and other political enemies will use this against her.
When someone seems to be stalking her, and she keeps receiving dozens and dozens of pink roses with flirty messages on them from an unknown sender, Gwen feels her life spinning out of control. In order to regain it, Gwen will need to learn to reimagine a future full of new possibilities.
Best Laid Plans and Other Disasters is the second book in a trilogy, the first of which was about Val and her fiancé Jon. It's not necessary to have read that to enjoy this one, however. This book is a light read for a rainy Spring afternoon.