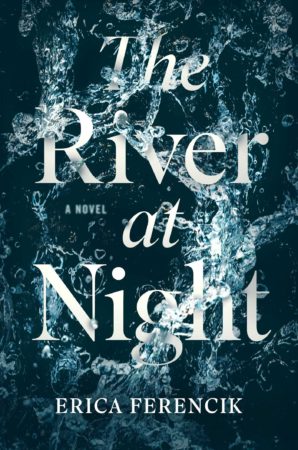 Winifred needs a vacation, and is hopeful that her friend Pia is planning something relaxing like a spa retreat for their annual trip. She's less than thrilled when Pia comes up with a crazy adventure white-water rafting in a remote location in Maine, but their other friends Rachel and Sandra seem to be into the adventure, so Wini reluctantly agrees.
After a long drive to the Maine wilderness they meet their guide Rory, the 20-year-old son of the adventure company who claims to know the river like the back of his hand. Wini puts aside her misgivings and is determined to overcome her fears and enjoy the time with her friends.
The trip starts out on a sour note when Pia ignores her friends to spend time alone with the much younger Rory, but their first ride on the rapids is exhilarating and the friends put their problems aside. Unfortunately it doesn't take long for tragedy to strike and the women find themselves stranded with no raft or supplies, no guide, and only the slightest clue how to get home.
The River at Night takes a bit of a cliched turn when the women come across the camp of a strange woman, Simone and her mute son, Dean. The remote location is supposedly free of human life, and it quickly becomes clear that the odd family doesn't want them leaving alive. Wini and her friends are even more desperate to find their way back to civilization, fearing for their lives in more ways than one.
The four women have been through a lot together – cancer, marriages, divorces, births, and deaths – but their friendship has never been tested like this before. Wini also discovers a strength she didn't know she possessed, bolstered by her strong swimming skills and ability to understand Dean's sign language, and takes the lead on getting her friends to safety.
I enjoyed the descriptions of the river and its dangers, the relationships between the friends, and the suspenseful pace of The River at Night, and the cozy lodge that was our home for a few days between Christmas and New Year's was the perfect location to read this thriller.